I'm back with the Supra and the see-through intercooler, this time to do a higher boost test and get the car on the dyno, after I reinforce the intercooler since in the previous video it blew up.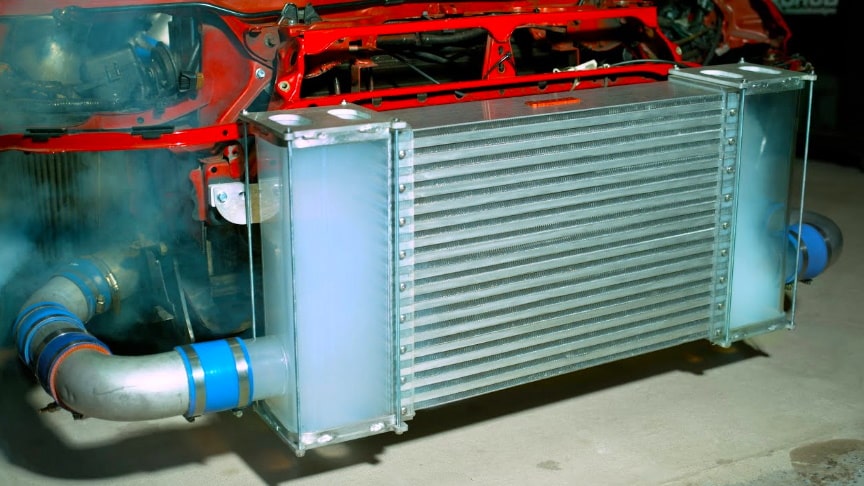 source/image(PrtSc): Warped Perception
I also feed the intercooler some fog through the air filter and through the turbo and film it with the high-speed camera in slow motion to allow us to see the flow patterns and how the air distributes in the intercooler.
Then I go ahead and start cranking up the boost to see how much pressure the intercooler can actually hold.Definitely a little different than I thought it was going to be, I always thought that the air mostly flowed in the lower half of the intercooler.
Advertisement
But as you can see in the video due to the static pressure resistance and air taking the easiest path it seems to even out over the entire length of the intercooler.It was also really cool to see how well the intercooler worked at cooling that air beyond what I ever thought./Warped Perception