Summer holidays, means long roadtrips are just around the corner. But with more time and opportunity to play on smartphones or tablets, children and adults alike are affected by motion sickness.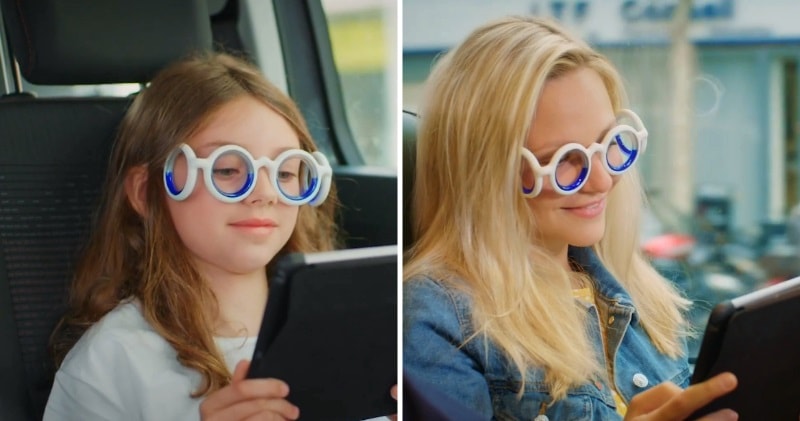 source/image: Citroen UK
Over 30 million people in Europe suffer from chronic travel sickness. In response, Citroën, as part of our dedication to comfort, is presenting SEETROËN, the first glasses to eliminate motion sickness.
The principle of the SEETROËN is simple. They contain a coloured liquid that recreates the horizon line to resolve conflict between the senses. The glasses only need to be worn for about ten minutes for a lasting effect.
Advertisement
According to Citroen, they can be used by children older than 10, as that's when the inner ear has finished growing. The glasses use the Boarding Ring technology, which was created by the French start-up of the same name, to prevent its wearers from suffering from motion sickness.