Once I decided to build 2wd bicycle and faced the callenge. It wasn't that easy I expected but after few weeks 2wd bike works.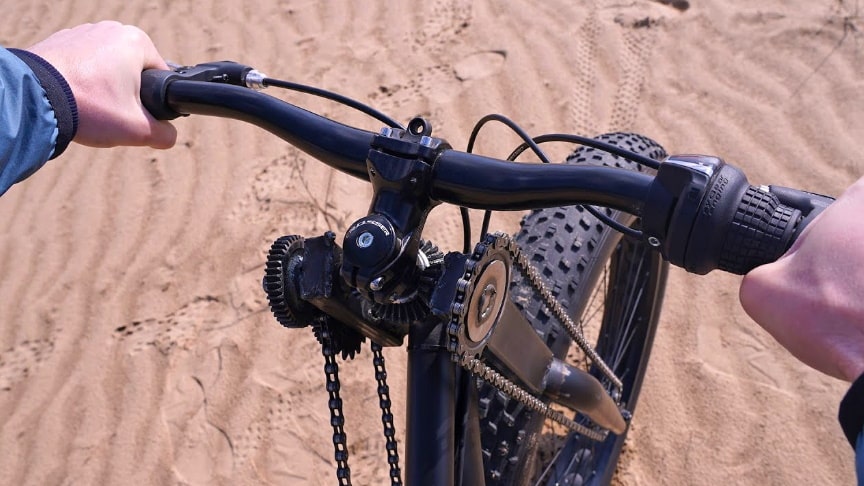 source/image: The Q
All needed parts I found in old hand drill and some of them borrowed in a bike store.The constuction might have some issues that need to be improved. But it's working prototype of all wheel drive bicycle.
Since the front wheel needs to rotate at the same speed as the rear, one long chain loops from the rear wheel to the headset, tensioned by a pair of derailleurs.
Advertisement
The crazy two wheel drive arrangement uses a custom hub with a regular freehub on the drive side and a fixed cog sitting behind the rotor.The front sprocket turns a series of spur gears and bevel gear arranged around the headset, which transfers the power down to the front wheel via another chain./The Q