A tiny house can be both beautifully simple and luxurious at the same time and this enchanting tiny home located in the stunning Queensland forest is a fantastic example of just that.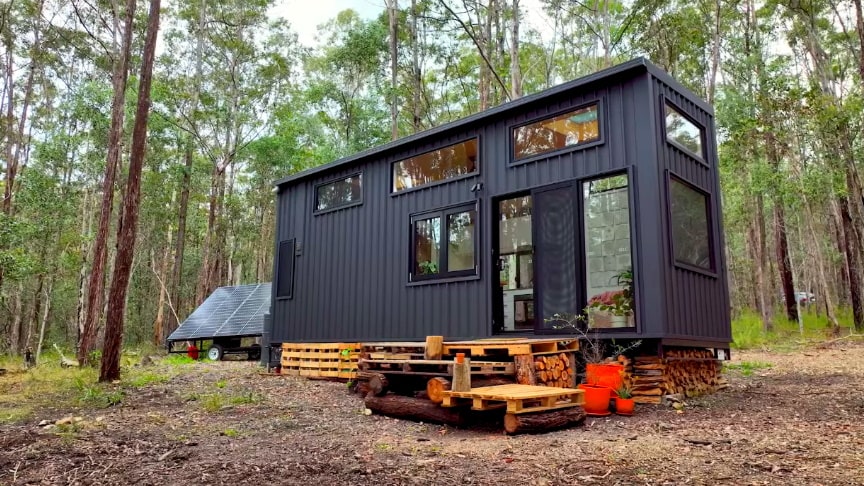 source/image: Living Big In A Tiny House
Designed by the owner Jess, this house is filled with brilliant design ideas. From the panoramic views afforded by the many windows, to the clever interior layout, this home is a testament to what can be achieved when simple design is done well.
Inside, the home feels spacious and thanks to the large windows remains completely connected to, yet still protected from the forest which surrounds it. Everything has been beautifully, yet simply designed to provide a space which is functional and without excess, yet still provides a feeling of luxury. Plants, drawings and lovely lighting features throughout the home help to accentuate a sense of art and creativity.
Advertisement
Nestled into the forest, this off-grid tiny house enjoys privacy and feels remote while remaining close to town. With the large skylights making solar power difficult, a separate solar trailer has been constructed, which cleverly enables the panels to be optimally positioned for winter and summer light./Living Big In A Tiny House