In this video we tour Gordo From Earth's purpose-built flatbed adventure truck bus conversion.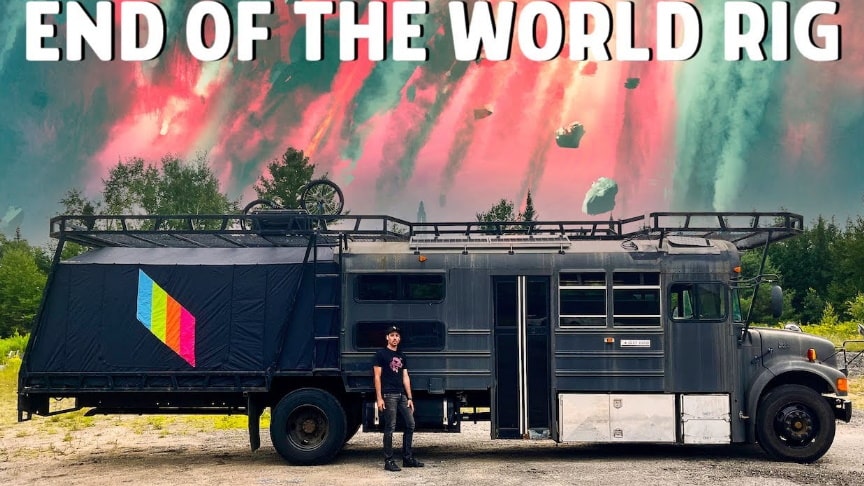 source.image: Mobile Dwellings / Gilligan Phantom
Gordo's bus is possibly the most unique bus conversion ever completed with a spaceship/cyberpunk interior full of high-tech features.Watch the video from Mobile Dwellings / Gilligan Phantom for more info:
And with an incredibly well-organized and well-stocked shop, deployable by home-made crane on his flatbed exterior which also turns into a giant tent for camping/adventures.
Advertisement
I know it sounds like I'm making all of this stuff up but once you see it you'll believe it. ThisAdventure Rig has plenty of Space and plenty of Power to get you anywhere you want to go.