Audrey and Brad self-converted a four-window short bus into a beautiful home on wheels. The butcher block countertops nicely match the beautiful woodwork in the flip-up table attached to the bed.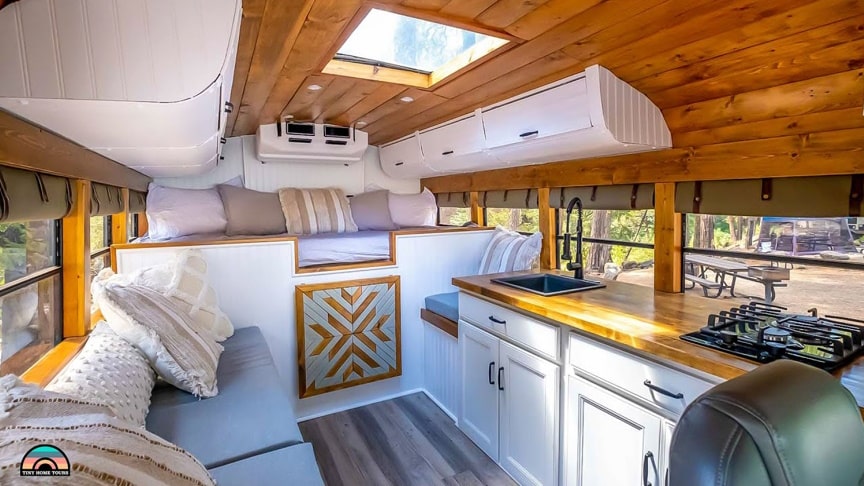 source/image: Tiny Home Tours
The kitchen has a two-burner stove, a sink, and a hidden top-loading fridge. A cassette toile hides under one of the bench seats, while the other chair has storage underneath.
Old luggage racks were updated to provide upper cabinets, and they installed a passenger seat so they could sit by each other when traveling.
Advertisement
In the back, there's a massive garage space that holds tools, sports equipment, and a generator. Brad and Audrey are using this tiny home on wheels to travel the states while looking for a place to call home!