Kyle and Naomi went on a romantic getaway to an Airbnb bus in the woods, opening their minds to the possibility of living in a skoolie! With a quick purchase and limited experience, they dove into their self-converted home on wheels.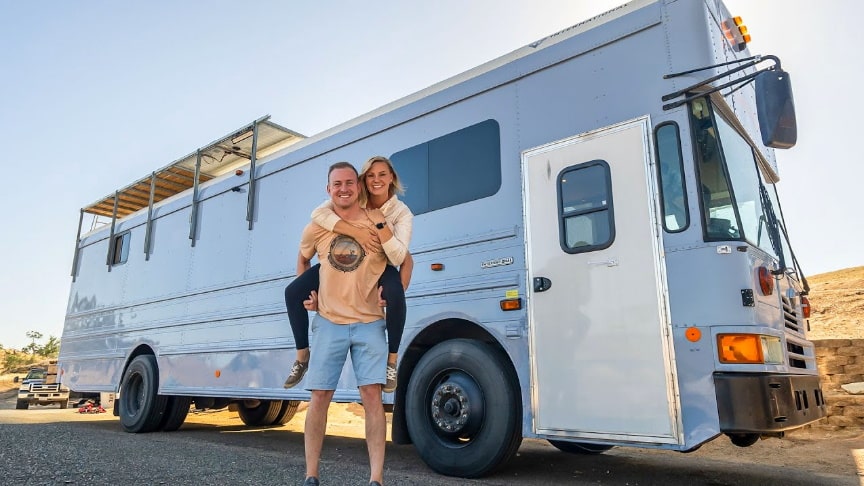 image: Tiny Home Tours
At 6ft 5inches, Kyle went with a roof raise, and it's a massive 25" lift! This space allowed for decorative hanging lights, more upper cabinets, and steps inside the build.Watch the video from Tiny Home Tours:
The interior is thoughtfully laid out, including eight purposely placed windows and an elevated bed hosting underneath storage.
Advertisement
The exterior is unique, with an extended bumper for a small deck, a roof lounging area, and a back door that opens into their minimalistic closet.