The new 2023 Honda Civic Type R is here, and today I'm reviewing it. I'm going to show you all the quirks and features of the new Civic Type R, and take you on a thorough tour of it — and I'm also driving the new 2023 Civic Type R, and I'll review the driving experience.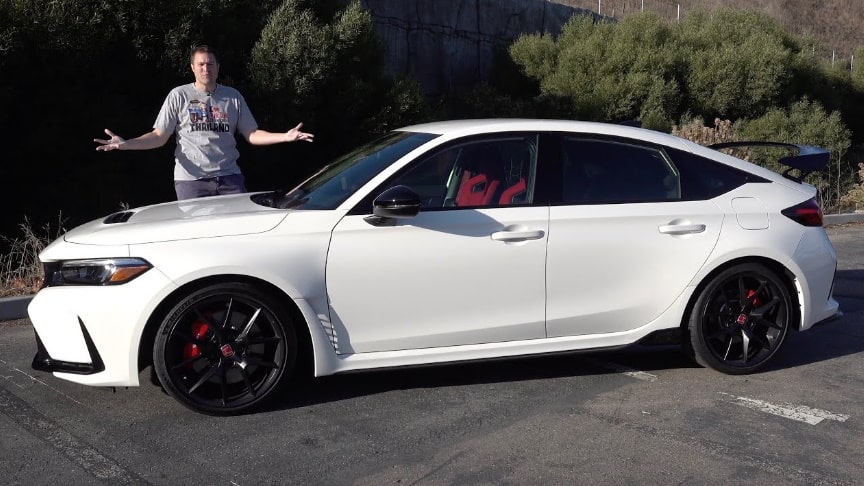 image: Doug DeMuro
The new Honda Civic Type R is its most powerful production vehicle. The redesign gives the hatchback's turbocharged 2.0-liter four-cylinder engine a power boost to 315 horsepower and 310 pounds-feet of torque.The engine is mated to a six-speed manual transmission; no automatic is available./Doug DeMuro
The 2023 Honda Civic Type R has a significantly stiffer body structure, an extended wheelbase and much wider tracks.With the retuned dual-axis strut front and multilink rear suspension, these changes improve straight-line stability and steering feel of the car.
Advertisement
The wider fender flares and sporty honeycomb grille offer a more aggressive appearance. At the same time, the larger front fender grilles and a new side sill design behind the front wheels enhance airflow efficiency.The new Type R comes with mature styling, a red-carpet treatment, and wider tires with more sidewall. It is engineered from the ground up to deliver a thrilling, addictive driving experience, both on the road and on the racetrack.