The Porsche 918 Spyder still stands as Porsche's quickest and fastest car, thanks to its 9000rpm mid-mounted 4.6-liter V8 with three electric motors putting out 887 horsepower! The sound blasting from the top-exiting exhaust pipes is truly breathtaking!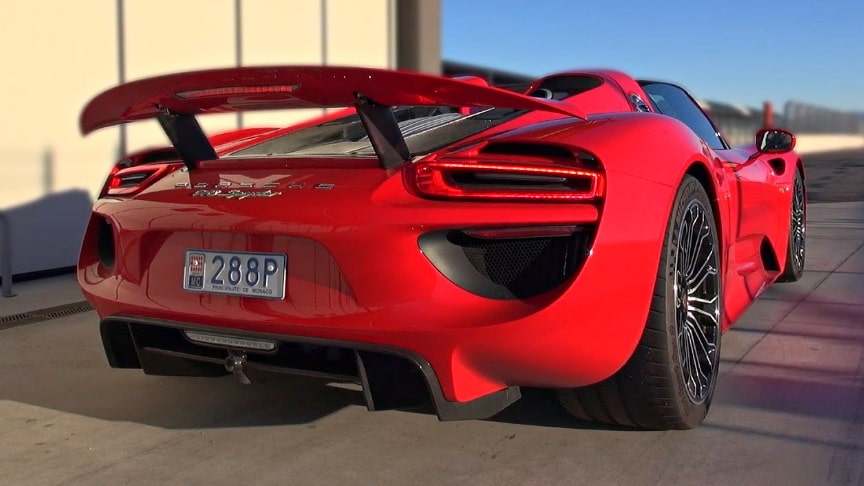 image: NM2255 Car HD Videos
The 918 Spyder is powered by a naturally aspirated 4.6 L V8 engine, developing 447 kW at 8,700 RPM, with two electric motors delivering an additional 210 kW for a combined output of 652 kW and 1,280 N⋅m of torque.
The 918 Spyder's 6.8 kWh lithium-ion battery pack delivers an all-electric range of 19 km.The 918 Spyder offers five different running modes: E-Drive allows the car to run under battery power alone, using the rear electric motor and front motor, giving a range of 29 kilometres (18 mi) for the concept model.
Advertisement
The 918 Spyder fulfils its claim of being capable of setting records for top racing drivers, while at the same time being an uncomplicated sportscar for day-to-day use.The vehicle's range extends from pure electric driving over a distance of 30 kilometres and more, through to the uncompromising configuration for the race track.