This is the first time, we try a total new idea – building modern semi-underground house. The emphasis of this house is grass roof and the aquarium around house.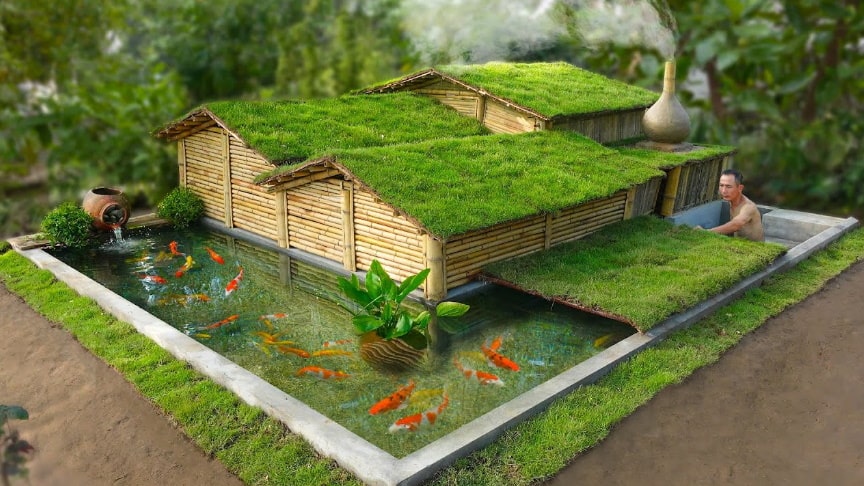 source/image: No1 IDEAS
If the grass roof make the house fresh and peaceful, the aquarium around house make it elegant and unique.
Watch the video from No1 IDEAS and learn how to make a modern semi-underground house with grass roof and aquarium.
Advertisement
Materials: staple gun, screw, plastic bottles, electric cutting machine, electric drilling machine, wood sticks, wood slats, welded wire mesh, metal roof, wheel, bamboo, grass, red bricks, cement, sand, clay jar./No1 IDEAS