Ryan always loved exploring the outdoors through hiking & backpacking and wanted to create a lifestyle that allowed him to do the activities he loved as frequently as possible.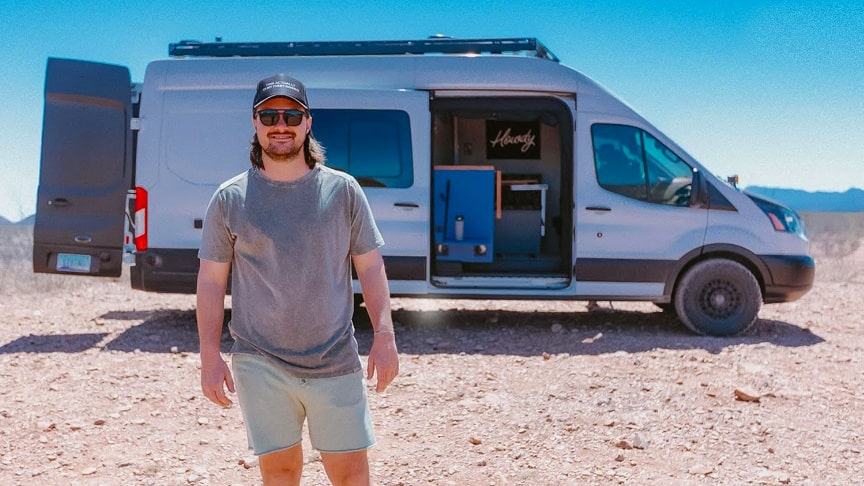 After spending months researching, developing spreadsheets, and devising a plan, Ryan was finally ready to start building out a van he could call home.
His van features a bench seat with a swivel table, an impressive amount of counter space, an induction cooktop, a wet room-style shower, and a queen bed.
Advertisement
Underneath the bed, Ryan keeps all his outdoor gear neatly organized on a pullout shelf in a space he refers to as his garage.