Meet Lauren & Kevin as they give us a tour of their beautifully converted school bus named Skout. Their 40 foot skoolie has a 13 inch roof raise which makes the entire build feel extremely spacious.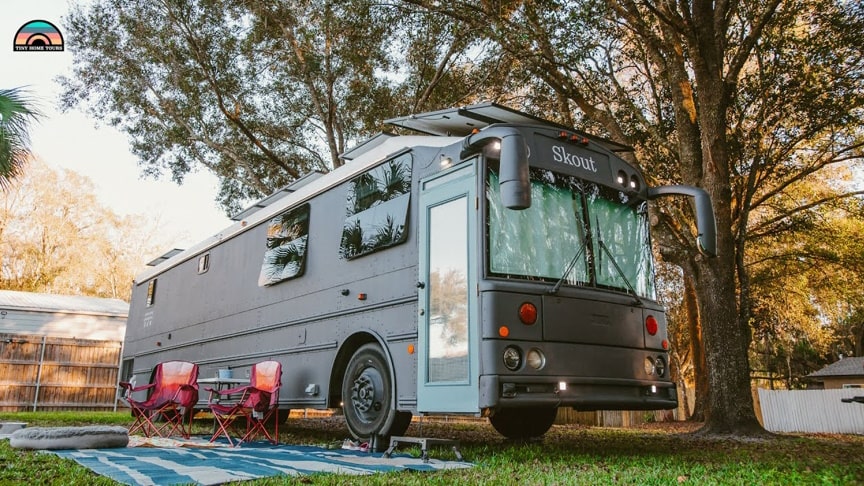 source/image: Tiny Home Tours
Skout features a large kitchen with eight feet of counter space, a coffee bar, a full sized bathroom, washer/dryer combo, massive couches, a dedicated workspace, & bedroom. Complete with beautiful blue tones throughout, their bus is nothing short of stunning.
Before Lauren & Kevin moved into Skout, they weren't sure if tiny living would be for them. Lauren has anxiety & going through changes can be difficult for her to overcome, but she quickly realized that not only was living in Skout easy, but extremely rewarding.
Advertisement
Both Lauren & Kevin attest that living in a bus has allowed them to grow both individually & as a couple, as they lean in to all that a life on the road has to offer./Tiny Home Tours