Vera, an autonomous, electric vehicle, is unlike anything seen from Volvo Trucks before. It presented Volvo Trucks' design team with many challenges, but the final result is a design that embodies Volvo Trucks' vision for the future, lifts its technological accomplishments and gives the vehicle personality and identity.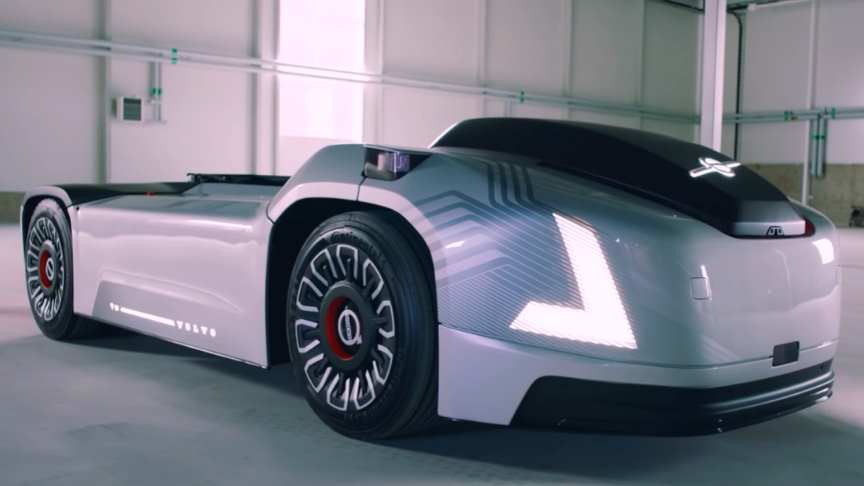 source/image: Volvo Trucks
Vera is an autonomous vehicle that forms part of a larger system. It has the potential to optimise transport in highly-repetitive, short distance flows with large volumes of goods, such as ports, factory areas and logistical mega centres, where it offers better delivery precision and flexibility.
The sophisticated technology enables round-the-clock operations, while the electric drivelines means a significant reduction in CO2 emissions and noise levels.
Advertisement
The volvo vera expected to be equipped with the same 185kW electric motor which also powers the FL electric truck. The electric motor produces 174bhp and 425Nm of torque. The electric motor is mated to a 2-speed gearbox. The motor draws power from a 100-300kWh lithium-ion battery.
A cloud-based service connects each vehicle to a transport control centre, which continuously monitors and optimises the logistics flow. In the near future, Vera will be further developed by Volvo Trucks together with selected customers in prioritised applications.