Maiden flight for the technical acceptance of this giant self made OV-10 Bronco.This giant twin is impressive on the flightline and magnificent in the air.Without a doubt our friends across the pond take giant-scale modeling seriously just take a look at this OV-10 Bronco!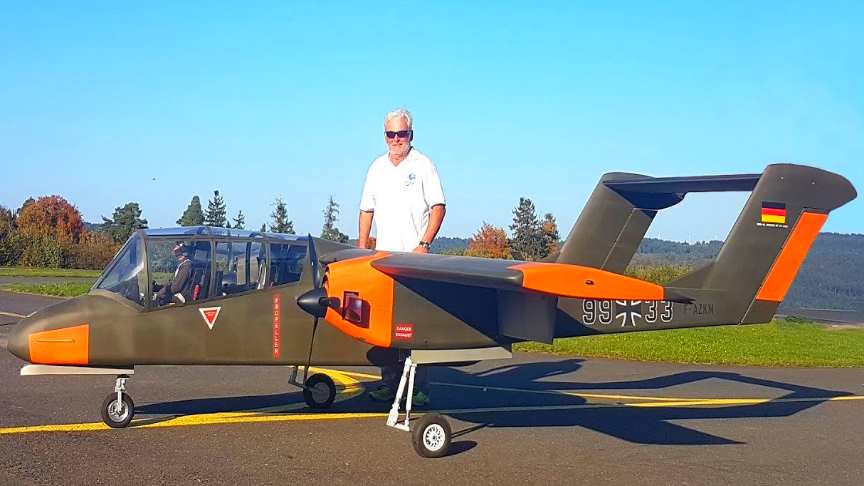 source/image: RCScaleAirplanes
With a 4.88 m wingspan this OV-10 was designed to use two 2x JetCat SPT 10 Turboprop gas engines and weighs at around 210 pounds.This giant-scale twin-engine model airplane definitely is fun to fly.
Using traditional balsa, plywood and lite-ply laser cut construction, the giant Bronco features amazing attention to detail and once outfitted with scale accessories like drop tanks, functional flaps and retractable landing gear, it can hold its own at any scale competition or event.
Advertisement
The North American Rockwell OV-10 Bronco is an American twin-turboprop light attack and observation aircraft. It was developed in the 1960s as a special aircraft for counter-insurgency combat.
Model data:
Scale 1/2.5
Span: 4.88 m / 192″
Lenght: 4.8 m / 189″
Weight: 95 kg / 210 pounds
Engine: 2x JetCat SPT 10 Turboprop