Shiftpod by Advanced Shelter Systems is a high-tech, weather-insulated tent that takes just couple of minutes to set up, without requiring any poles or additional support.Designed to suit a range of scenarios — from festival campsites to emergency relief zones.This is the best high-speed shelter on this planet!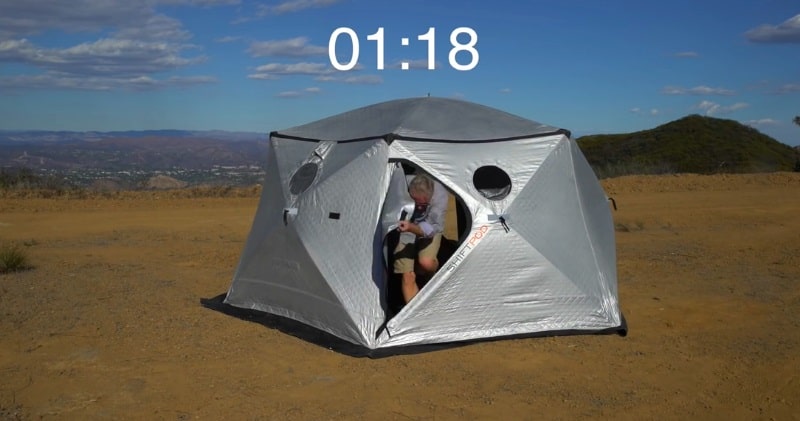 source/image: SHIFTPOD MOMENT
The entire tent is constructed from three-layer, insulated and UV-reflective nylon. This nylon covering can reflect the sun's rays to keep inner environment cool in summer and warm during winter.
It is equipped with a ventilation system, which is able to filter dusty air, moreover the pod also has one A/C unit for cooling the tent in summer.This 55-pound tent has 6.5-feet ceiling, so it can easily accommodate queen-sized mattress, providing maximum comfort to the inhabitant.
Advertisement
When not in use it can be folded and carried to any desired location within your backpack. As it is made out of sturdy and weather-proof materials, the Shiftpod can be used anywhere for camping even in extreme weather conditions.