The Alfa Romeo Carabo was a milestone in Supercar design. Originally penned by Marcello Gandini, from Bertone, the car was called "Carabo," meaning beetle. The concept car was shown in October 1968, at Porte de Versailles in Paris, to a stunned crowd.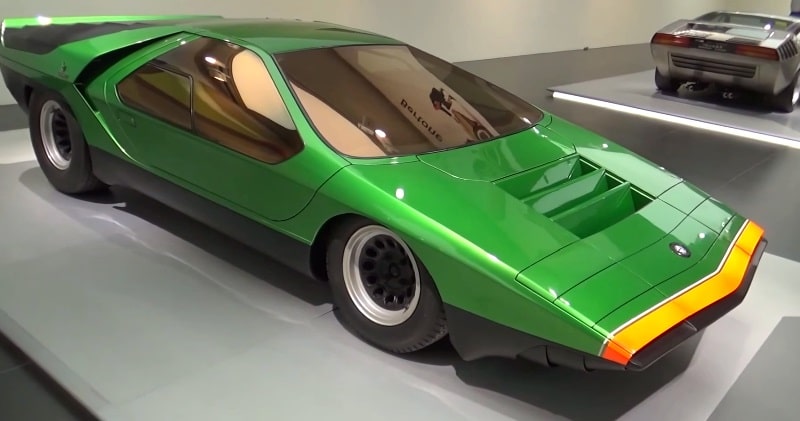 source/image: Pietro Pecco
It was built on the Chassis of the mid-engined V8 Alfa Romeo Tipo 33 and was an experimental design. The Lamborghini Miura, also previously designed by Gandini, had suffered from front-end lift at high speeds.
The Alfa Romeo Carabo was built in 1968 by BERTONE using a 33 stradale chassis, in the hopes it would ressemble an insect, with its bright green colors and orange parts. Well, I can truthfully say they somewhat succeeded.
Advertisement
So the Carabo was an exercise in focusing on an aerodynamic solution. The car also featured upward hinging doors, which later inspired the Lamborghini Countach. The Alfa Rome concept car never saw production, but its radical wedge shape and dramatic scissor doors were a major influence on supercars to come.