Shutle Bike-Kit is specially designed to offer opportunities for sport, fun, and adventure you never thought could become reality. following few and easy steps you will transform your bike in a real water-bike: you can carry it in a simple backpack, reach the wished place and … start to pedal on water!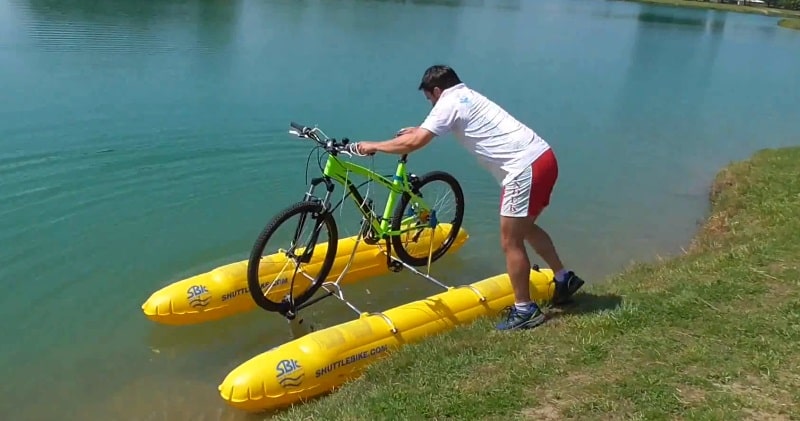 source/image: Shuttle Bike Kit
SHUTTLE BIKE KIT does not require special skills : it can be used by everyone, even if you are not a good biker or swimmer. It allows you to experience unique emotions , exploiting the opportunities of a real water transportation respecting the environment.
You inflate the floats with a special bicycle pedal powered pump. You don't require any tools for the assembly, and the whole process takes under 10 minutes. Once assembled, you are ready to float your way onto the water with a top speed of 10 km/h.
Advertisement
The uniqueness of the kit is also an opportunity to enhance your business offering recreational services near seas, lakes and rivers. Many resorts and seaside hotels all over the world have already chosen SHUTTLE BIKE KIT to attract new customers , offering a trendy product highly appreciated by the public.