Ultratec's trailers and sleighs move even through the harshest terrains smoothly and effortlessly – on the rocky and hilly grounds as well as in deep snow. High-quality materials and a strong steel structure ensure that the trailers and sleighs are durable and perfectly suited for all-weather, heavy-duty work.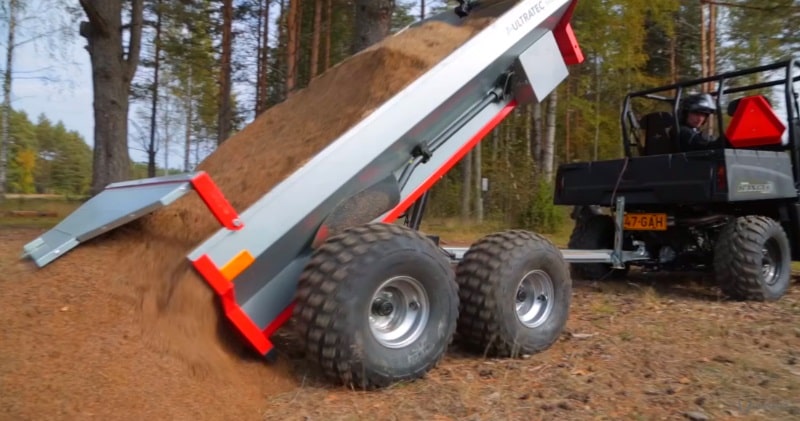 source: ultratec / image: Ultratec
The sturdy galvanized and powder coated steel frame construction means the trailer is also well suited for companies, who require a simple solution for places where larger equipment cannot operate in.
Hydraulic tipping mechanism for fast unloading and easy tipping by hand even when fully loaded.Gas springs keep the trailer up while unloading.Front and back walls of the trailer can be slid out when carrying longer loads,such as timber or planks.DIMENSIONSPlatform L2000 x W1060 x H460 mm,Net weight approx. 190 kg.
Advertisement
The 1000 kg load capacity trailer attached to an ATV does no notable damage to the terrain and is easily maneuverable between trees, allowing access to places outside the reach of larger tractors. The four wheel tandem axle with wide tyres gives the trailer excellent off road capabilities allowing easy navigation over stumps and across ditches.