A big part of laying block paving is in how you install it. Planning ahead and making sure you have the right tools for the job is a must. Discovering how to lay a driveway or block pavers in general can take you a huge step closer to creating your dream home and garden – so here we'll show you how it's done.//Bradstone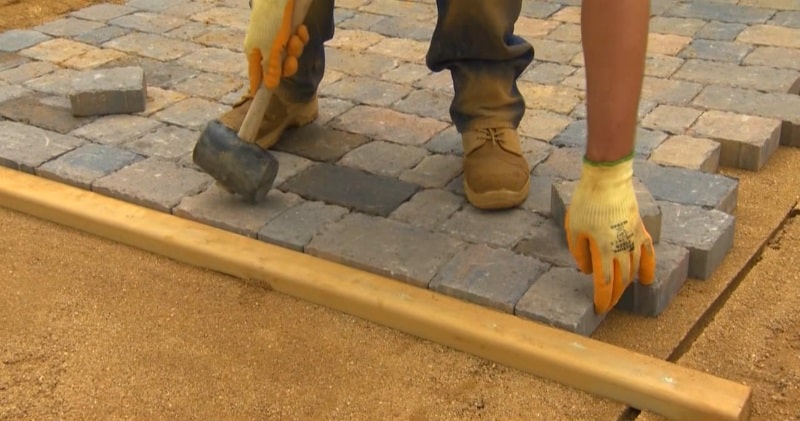 source/image: Bradstone
A step by step guide on how to prepare the ground and lay a driveway including tools required and tips for success.First you need to install a paving base. Mark the area to be paved and excavate the ground. You will need to excavate the ground between 100 and 150 mm.
This base will be a compacted rubble material. Bedding or paving sand is then spread to a depth of approximately 30 mm over the compacted base.Lay the base materials a 150 mm past the boundary marked for laying pavers to allow for the pavers to be supported on the edge & to accommodate the edge restraint.
Advertisement
Lay the pavers on the bedding sand layer. Concentrate on laying the pavers straight with the bordering pavers and down the edge. Use string lines.Clean and seal the pavers with pave set.
How To Lay BLOCK PAVING?
Dig to at least 150mm below a damp proof course – with a gradual slope.
Set out a sub-base in more than one layer and compact to 100mm.
Layer on sand until the space for blocks reaches the desired height when levelled off at falls.
Lay the blocks – they should reach 15mm above the level before compacting.
Sweep sand into the block joints and compact the surface. Repeat until every joint has been filled.