Getting a massage can do a world of good to your body and mind. This robot massager from Massage Robotics not only looks unique but helps you in massaging your body with ease.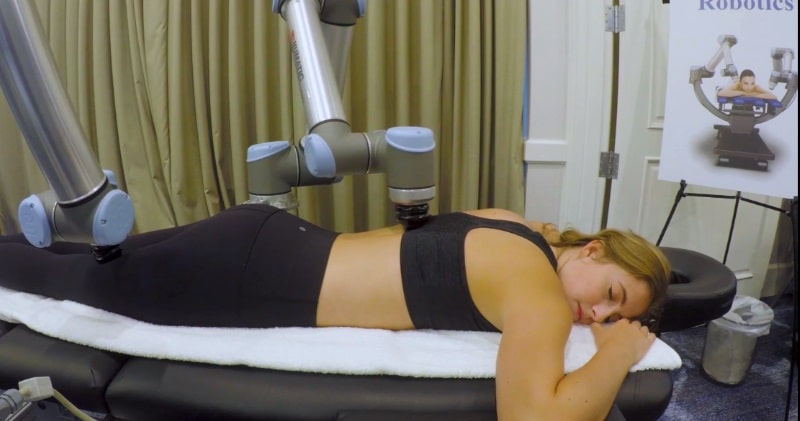 source/image: Massage Robotics
Massage Robotics attended the Octane TIF show to present Alex, our life-sized full body massage robot. We demonstrated massage on a female model as well as for people while standing.
We demonstrated how Alex can learn each person's body form and automatically adjust to follow their individual body shape and contour. Alex from Massage Robotics is a smart machine that learns each person's body form and automatically adjusts to deliver a relaxing massage.
Advertisement
It also has soft massage tips made from silicon which can be warmed up for better comfort.Alex also has advanced sensors and diagnostic functions which can measure the exact stiffness of a particular muscle or tendon.