Designed by Orange Country Choppers for Siemens back in 2009 powered by a 20kW 27bhp electric motor, it was resurrected earlier this year, with a team from Cranfield University Engineering department taking the reins on the electrical update.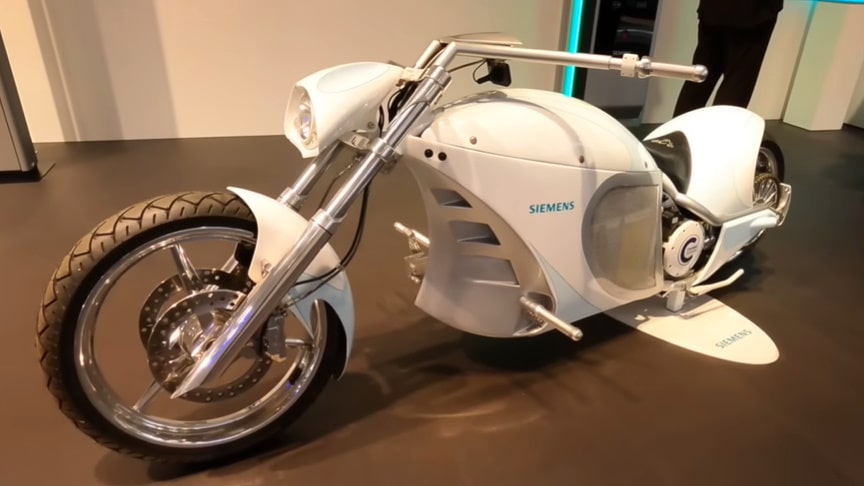 source/image: JARO SPEED
With a frame made from recycled steel and a kerb weight of 535kg, it's an almighty beast, and an eye-catching one at that, thanks to its futuristic take on the conventional chopper.It takes five hours to fully charge the bike's battery using a 110V outlet.
The motorcycle has a large rake angle and a 300mm back tyre and a hardtail frame, while the two lithium-ion 3.2 Volt battery packs and DC brushed motor are representative of the innovations Siemens is making in EV technology.The bike's funky LED head and tail lamps are apparently courtesy of Siemen's Osram Sylvania lighting division.
Advertisement
The chopper can reach speeds of 100 MPH and has a range of 60 miles. It was supposed to be auctioned for charity in 2010, but inexplicably showed up at the 2019 Goodwood Festival of Speed in the United Kingdom.Siemens Electric custom bike by OCC Orange County Choppers.