Puch s a manufacturing company located in Graz, Austria. The company was founded in 1899 by the industrialist Johann Puch and produced automobiles, bicycles, mopeds, and motorcycles.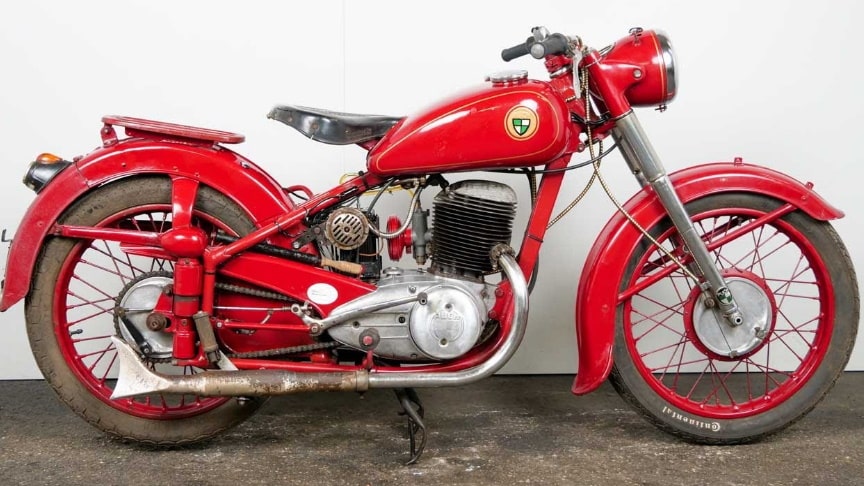 source/image: classic-motorcycle.com
The machine was delivered in red to Holland and was first registered on 3.7.1951 in Holland with the license plate NH-45-44. The first owner was Mr. R. Tegen.
The machine has original papers and new papers from Holland. The original type plate matches to frame and engine number. The TF is ready to ride and runs very well.
Advertisement
During the period immediately after the war, late 1945 to 1947, the factory was requisitioned and run by the British Army (R.E.M.E.) who used the facilities and what remained of the workforce for the repairing and servicing of British and American military vehicles. In 1949, an assembly cooperation agreement was signed with Fiat in Turin. The 1950s to the mid-1970s saw a sharp increase in production of motorcycles, bicycles and mopeds.