This is the Singer DLS, the $2 million "perfected" Porsche 911. Today I'm reviewing this Singer DLS, and I'll show you all the many quirks and features. I'm also going to get behind the wheel of the Singer DLS and show you what it's like to drive.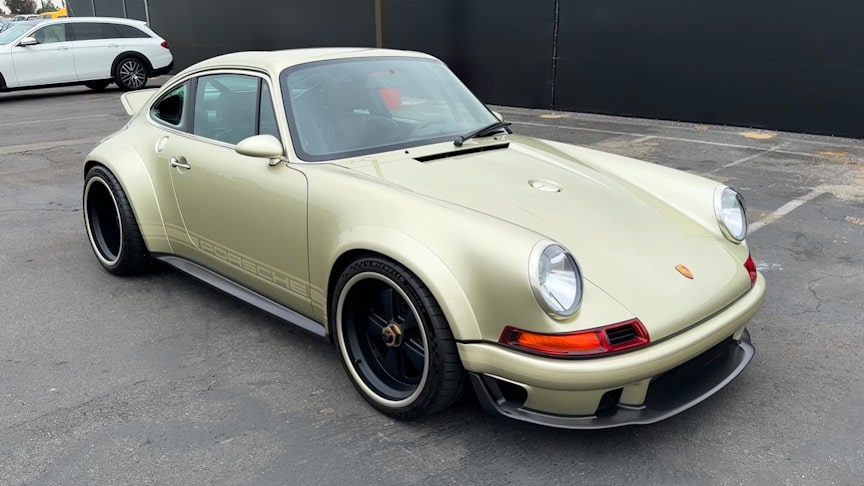 source.image: Doug DeMuro
The car packs a 4.0-litre flat-six that remains air cooled and belts out a full 500bhp without any turbochargers. The naturally-aspirated mill spins to a glorious 9,000 RPM.
The engine mates to a six-speed manual transaxle developed by Hewland. Inside and out, it's hard to imagine a classic air-cooled 911 looking – or driving – any better than this.
Advertisement
Each car takes around 4,000 hours to complete, with an attention to detail and level of finish which rivals the watch industry. The metal highlights in the interior are nickel-plated for a warmer, more lustrous finish.Suspension anti-sway bars are hollowed out, and a lighter electric air conditioning pump is used along with special lightweight glass.