While most people chose to live in houses or apartments, some more adventurous types opt to live on a boat, under a dome or even inside a bus. Life on the road is a great way to explore the world in comforts reminiscent of a home.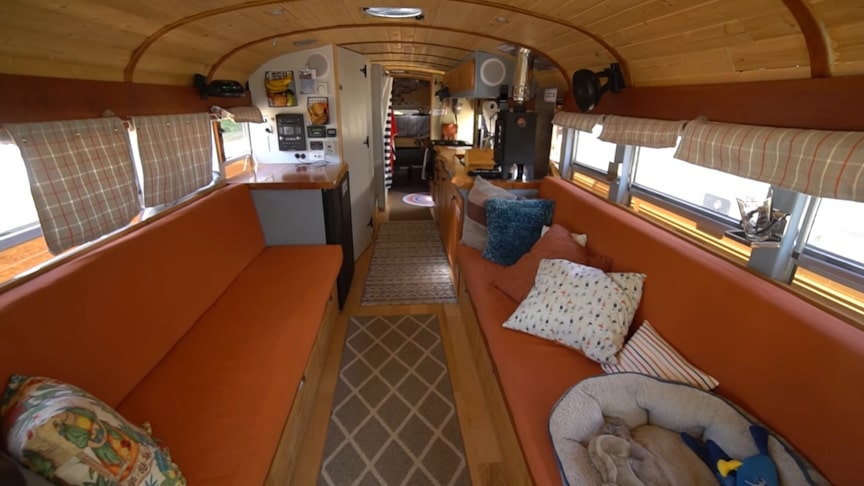 source.image: Tiny Home Tours
Mostly, these school bus RVs are built from scratch by people on their own or with the help of some professionals. Those who want to cut overall construction costs never hesitate to go the DIY route.
Isaac & Julie originally planned to use their bus, the Woolly Mammoth, as the ultimate tour vehicle for their old music group. As the band broke up, however, they decided they should pivot to making the build for themselves.
Advertisement
Their awesome bus features a unique living room with couches that are long enough to seat ten people, seatbelts included.Additionally they have a stunning kitchen, bathroom, & bedroom with an elevator bed.