How to wire a single pole light switch, in this video we look at how a single pole light switch works and the different ways to wire a light circuit. This is the most basic light circuit using just a single pole light switch.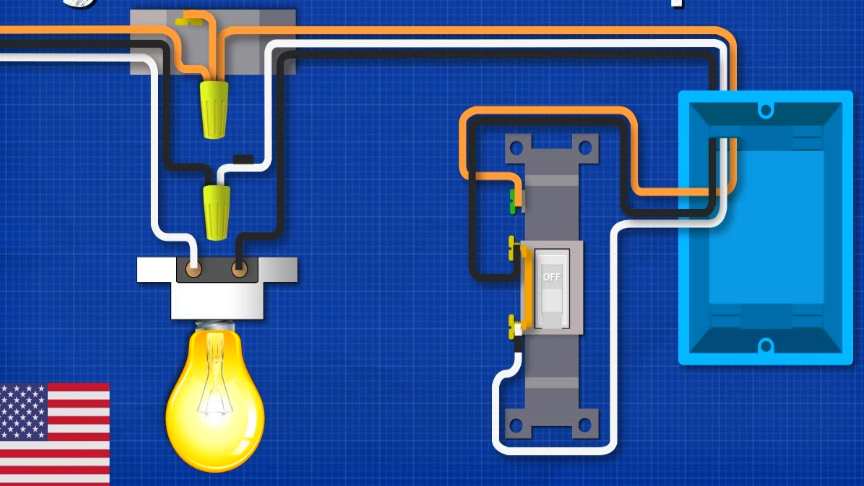 source/image(PrtSc): The Engineering Mindset
Single-pole means that only one hot wire can be connected to it. Single-throw means that when you flip the level, it connects to only one other outgoing wire—the wire going to the light fixture.
Single pole switches are the most simple type of switch. They have two terminals and a ground connection. Inside the switch is a track which carries the electricity, we can flip the toggle to make or break the circuit and control the flow of electricity.With the power turned off; we run the black hot wire to the bottom terminal of the switch.
Advertisement
We then run another hot wire over to the ceiling box and into the light fitting.Next, we bring our white neutral wire in and connect this into a wire nut within the switch box. We then run another white neutral wire from the wire nut, into the ceiling box and into the light fitting.To make the circuit safe we bring in our ground wire and connect this into a wire nut within the switch box. Electricity is dangerous, don't try this at home.via/read more: theengineeringmindset