Garden House Project. This is a dynamic garden house which I built at my parental house. The house can be easily adjusted to any weather type, mood or occasion.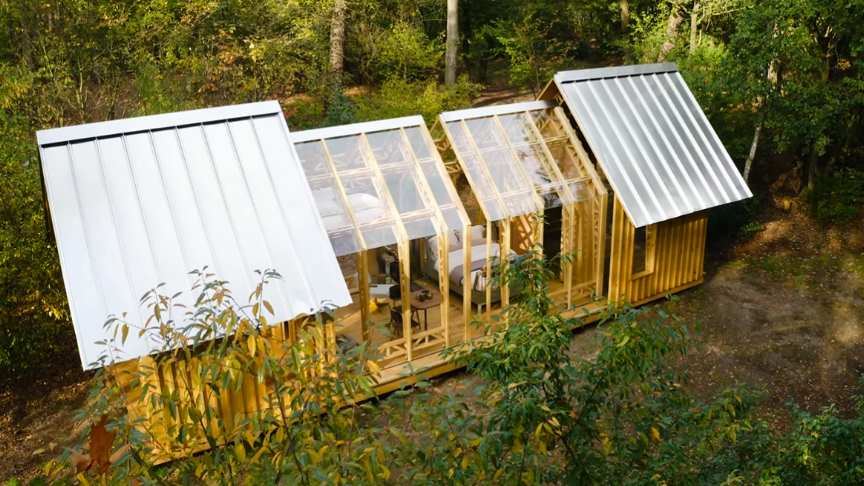 source/image(PrtSc): Caspar Schols
It is mainly built in Douglas wood, fully insulated and heated by a traditional Norwegian wood stove. The wooden floor contains rollaway beds.
Boasting its metal roof and timber structure, this house with sliding walls easily transforms to offer different spaces. This transforming garden house made from Douglas fir and glass also includes smart folding bed and a central fireplace.
Advertisement
The wooden paneling in exteriors of the shed beautifully matches with a gabled roof to give it a fantastic appearance. This transforming garden house is great dwelling as it is flexible enough to convert into separate spaces for living, on your command. The ANNA cabin by caspar schols features three main shell configurations: closed; open center; and open center with glass roof.
ANNA® reflects the beautiful changes taking place outdoors. Such as the sun emerging after a torrential rainstorm bathing the living room in light, a flock of swallows swarming above the opened roof, a sudden gust of wind blowing through the dining space, or the ripples of the nearby lake reflecting on the facade to provide dynamic patterns. The cabin is just another organism within the larger eco-system.//cabin-anna