A LS swapped 1966 Chevrolet Corvair autocross car.I caught up with this highly customized 1966 Corvair at the 2018 Summit Racing Equipment Atlanta Motorama.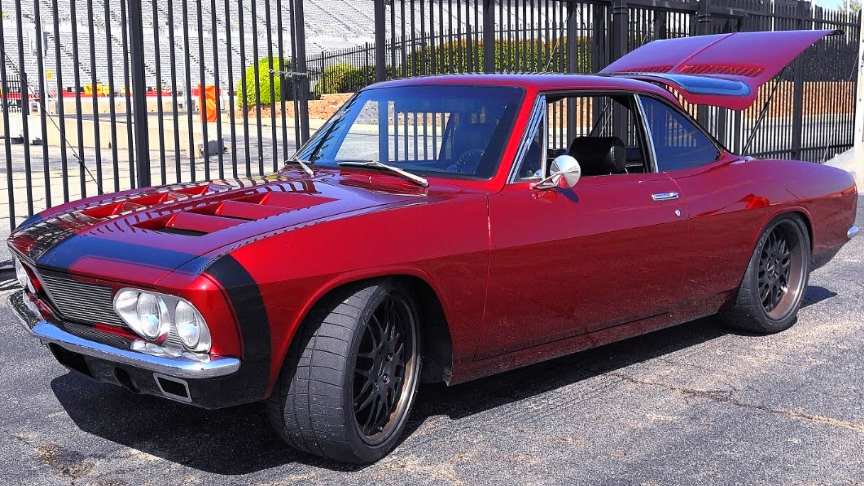 source/image(PrtSc): ScottieDTV
The owner one of the racing rednecks tells Me that he spared no expense on this car said that He set out to build what He thought would be the best autocross car money could build.This 1966 Chevrolet Corvair still looks like a 66 Corvair but it's not.
Not only has the 4cyl engine been removed and a LS put in it's palace..Where the engine sets in the car has been changed to give it better handling.Outside of the engine most of the rest of what you would normally find in the back of a 1966 Chevrolet Corvair has been moved to the front.
Advertisement
The interior is set up for racing…Big wide wheels have been added at all four corners.This 66 Corvair is now a beast.JB was able to run some of the fastest laps of the day at the 2018 Summit Racing Equipment Atlanta Motorama. So it is track proven now.Very cool build for sure.And fast.Check it out!!!/ScottieDTV