A limousine version of the Smart ForTwo was introduced by Limouzine.de at IAA Frankfurt Motor Show.It's called the Smart madeforsix and it was buld by a german company called Limouzine.de as it can carry up to six people while power comes from a 120 PS engine.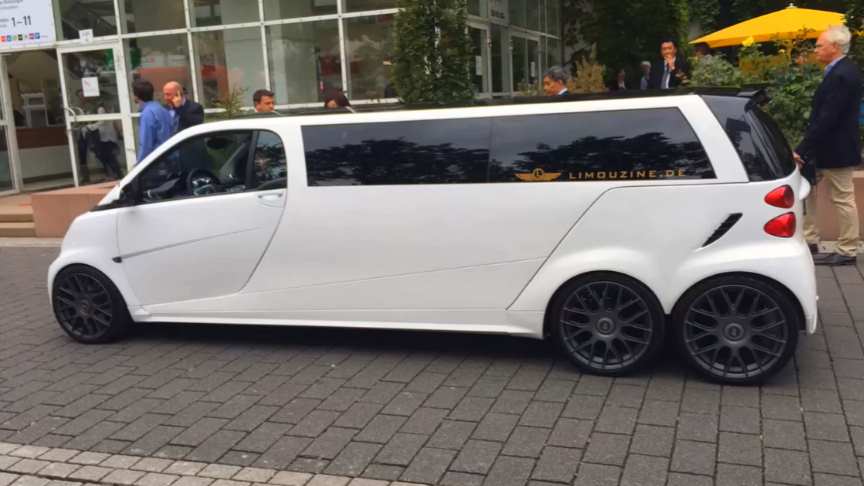 source/image: tvitae
The total length is 5.5m. It stretches the total length of the smart fortwo, which is the base, of about 2.7 m more than twice. This is the longest specification in the history of smart.
Passengers on the back becomes the main focus, in the cabin there is a bar, entertainment screens, and individual climate regulator.The engine has also been tuned up, the 6-wheel design Smart Limousine stands on 18-inch wheels.
Advertisement
It has also gained rear doors that open upwards and grant access to a typical limo interior cabin hidden lighting, leather interior, two televisions and extra ventilation. It can carry up to six people with its engine to produce 120 horses.