It's that time of the year when we get a glimpse of the remarkable accomplishments by the students of Skoda Vocational School. Over the course of several months, a dedicated group of 29 apprentices poured more than 2,000 hours of their time and effort into transforming the Enyaq into a multifunctional mobile office and camper. This innovative creation caters specifically to digital nomads and represents the ninth installment in the Student Car series.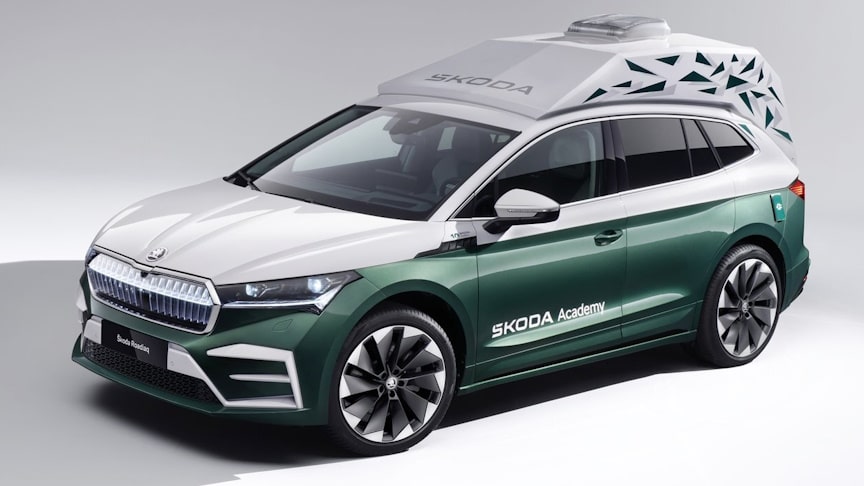 source.image: DPCcars
This long-standing tradition was initiated back in 2014 with the introduction of the Citijet concept, a convertible version of the Citigo, which is an A-segment hatchback.The completion of this project required approximately nine months of diligent work. The task involved extensive modifications to an all-wheel-drive version of the Enyaq, generously provided by Skoda.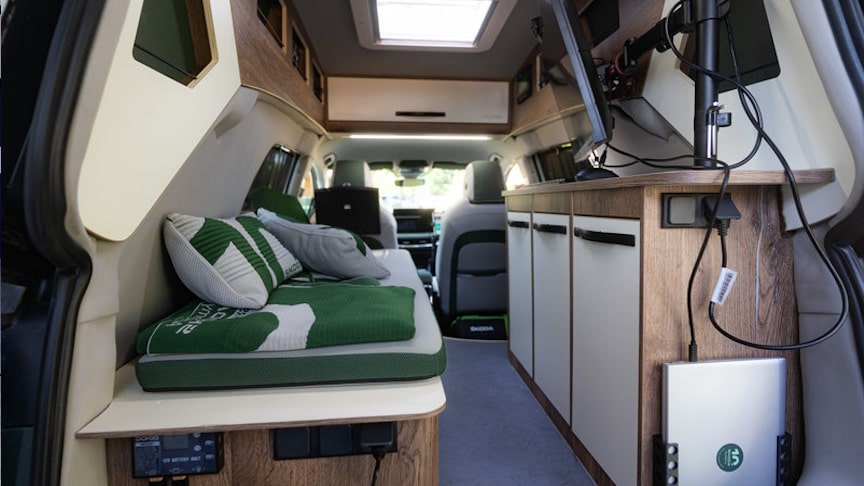 source.image: DPCcars
While this marks the first time these talented apprentices have customized an electric vehicle, it's worth noting that previous Student Cars, such as the Sunroq, Mountiaq, and Afriq, were all based on high-riding SUV models.The powertrain with two electric motors is shared with the Enyaq 80x Sportline. A synchronous electric motor mounted on the rear axle, delivering an output of 150 kW and a maximum torque of 310 Nm, drives the rear wheels.
Advertisement
To give the Enyaq camper a distinct character, it was adorned with a captivating Emerald Green and Moon White finish, complemented by striking 21-inch Supernova wheels.As is the case with any camper, the true essence lies within its interior. The Roadiaq concept offers a one-person bed and an array of kitchen appliances, ensuring utmost convenience.
It features an assortment of chairs and tables, complete with cups and glasses, providing a comforting sense of home away from home. Moreover, it boasts a selection of additional amenities, ranging from a wireless speaker and a solar-powered shower to an espresso machine and even a survival kit for those craving adventure.Equipped with a generous 27-inch screen, accompanied by a docking station and a wireless keyboard and mouse combo, the Roadiaq serves as a fully functional mobile office.