Steve impresses the crowd (and me) with his superb flying of the Skymaster SU-30. Having seen this fly a couple of times before it was evident that Steve had been praticing his Show routine earlier in the week. This was the performance of the day at the Weston Park Model Airshow.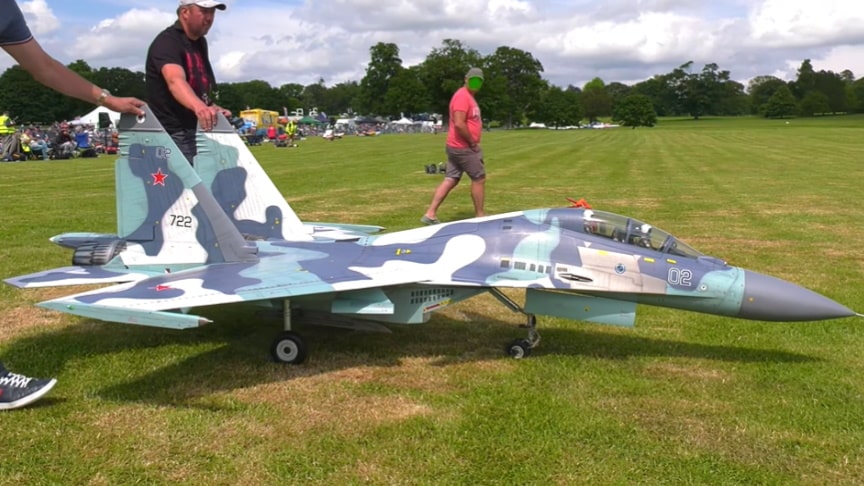 source/image(PrtSc): Essential RC
The model also has vectored thrust on both engines this helps to make the model airplane much more maneuverable and helps with very tight high G maneuvers, but as Steve said hes not ready to try it out yet !The RC Skymaster SU 30 is owned and flown by Steve Johnson.
The airplane has a length of 3.65m and a wingspan of 2.45m, the weight of the airplane is 29kg. The airplane is powered by two gasoline turbine engines which produce 16-20kg of thrust.
Advertisement
The Sukhoi Su-3 is a twin-engine, two-seat supermaneuverable fighter aircraft developed in the Soviet Union, it is a multirole fighter for all-weather, air-to-air and air-to-surface deep interdiction missions./Essential RC