Skyworks Global and Scaled Composites will offer their VertiJet gyrodyne aircraft for one of the US Army's various Future Vertical Lift (FVL) competitions, according to an executive.The VertiJet is a runway-independent aircraft that can take off and land vertically and hover similar to a helicopter.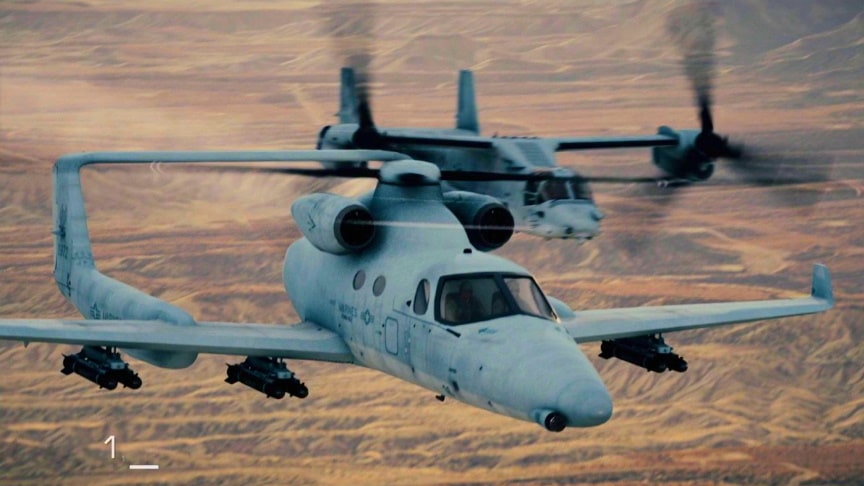 source/image: Skyworks Global
VertiJet will incorporate technologies designed and developed by Skyworks in the US Defense Advanced Research Projects Agency's (DARPA's) Heliplane programme to achieve an estimated top speed of 644 kph and a range of 1,000 nm with a maximum payload of 454 kg.
Michel said Skyworks and Scaled Composites are targeting VertiJet's unit cost for the USD6–8 million range.DARPA's Heliplane was designed to combine the key attributes of a helicopter and a fixed-wing aircraft.
Advertisement
Vertical take-off and landing (VTOL) and hover capability of a rotary-wing aircraft combined with high speed and efficient cruise capability of a fixed-wing aircraft. The VertiJet features twin-jet engines, a large rotor for take-off and landing, four weapon hardpoints underneath the fixed wings, and twin booms with a horizontal stabiliser.