Amare, the product of the meeting of wood and aluminum with a unique design, redefines adventure!We are creating a new segment in the caravan sector with Amare, which has an all-aluminum body equipped with unique design features by our R&D team.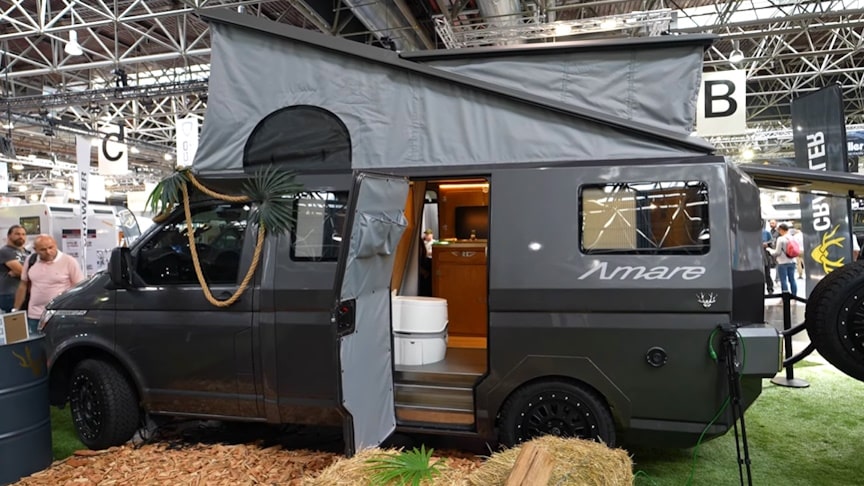 source.image: miniCampers
Amare, our first product in the "MotoCRAWLER" segment, provides integrity with VW Transporter Pickup vehicles.Offering 4-person travel and accommodation, Amare breaks the mold with its large and spacious interior volume, bathroom accessible from inside and outside, kitchen stove and refrigerator inside and outside, and many unique features.
Crawler Amare is based on the VW Transporter pickup and then an aluminum body is built on it. The car has four seats, a kitchen inside and outside, a bathroom with its own door from the outside, long sofas you can sleep in and then the pop-up roof, which is actually two pop-up roofs.
Advertisement
A larger pop-up roof with a smaller roof mounted inside the larger one. Difficult to explain, see the pictures instead. 4 Seater Swivelling Premium Passenger and Driver Seats.Folding Dining Table.Top Folding Double Bed section (200x160cm).Seating area that can be converted into a double bed (200x160cm).Externally and Internally Accessible Kitchen Cabinet.