Smallest and unique W-32 engine in the world with this features.Made with artisanal methods.Patelo dedicates this engine to all of his friends and to the followers of "Motores Patelo"around the world.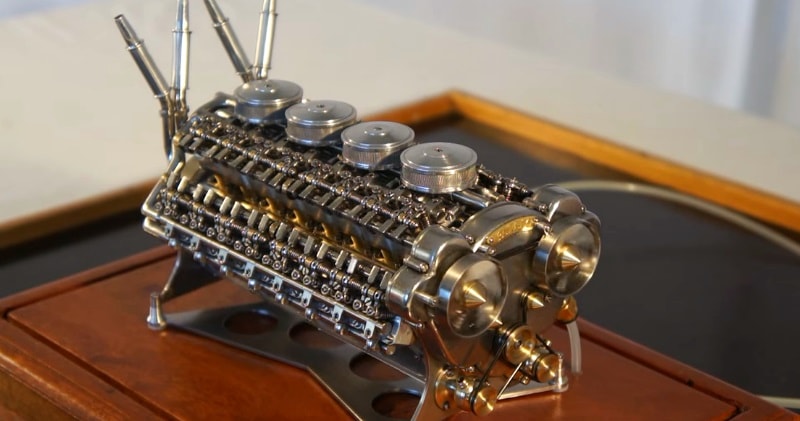 source/image: Motores Patelo
The retired Spanish naval mechanic has been wowing the internet with his intricate mini-motors for years, and this W32 is probably his most ambitious yet.
As the video states, the engine consists of 850 separate pieces, 650 screws, and took 2,520 hours of labor to put together.This little engine is by far the coolest little engine in the world.
Advertisement
Even with increasing revolutions they did not move. Impressive?The 32-cylinder engine works with compressed air and is absurdly soft.Patelo demonstrated the stability of the W32 engine with four euro-cent coins standing on the engine.