The Liebherr T 284 mining truck represents Liebherr's advancement of the successful T 282 C.It continues to be the lightest (lowest empty vehicle weight) and most capable (highest payload) ultra-class mining truck, while offering reduced fuel consumption, delivering over 4,000 hp.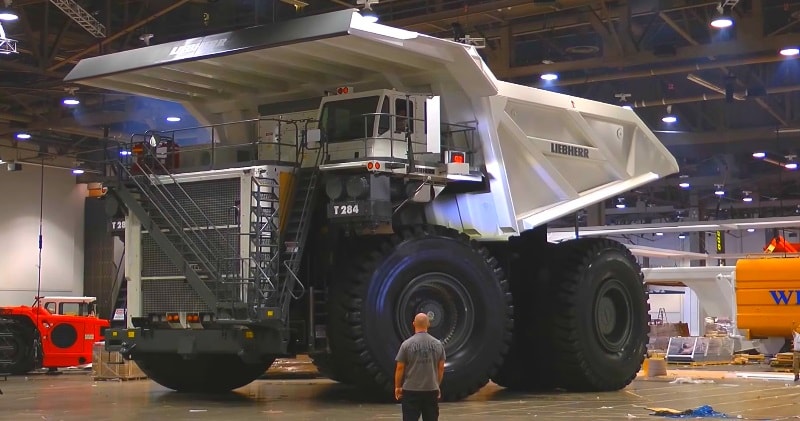 source/image: Awesome Earthmovers
The T 284 achieves this by combining its trademark low empty vehicle weight (EVW) and electric drive system. The key to this empty vehicle weight is the T 284's durable, lightweight frame.
The T 284 has a 400 ton payload capacity with a gross weight of 661 ton. This enormous vehicle is equipped with a 20-cylinder diesel engine with a gross power output of up to 4,000HP.
Advertisement
T 284 is uniquely equipped with the Liebherr high altitude kit, allowing the truck to perform efficiently in extreme geographical conditions, maintaining standard performance of the truck.