"In this video, we take a tour of a 5'x8′ teardrop travel trailer that was built by a family-run business in Ontario, Canada called The Teardrop Trailer. Their teardrop trailers have a 100 Watt solar panel on the roof to power electronics, fans, an electric cooler, and a water pump."//Exploring Alternatives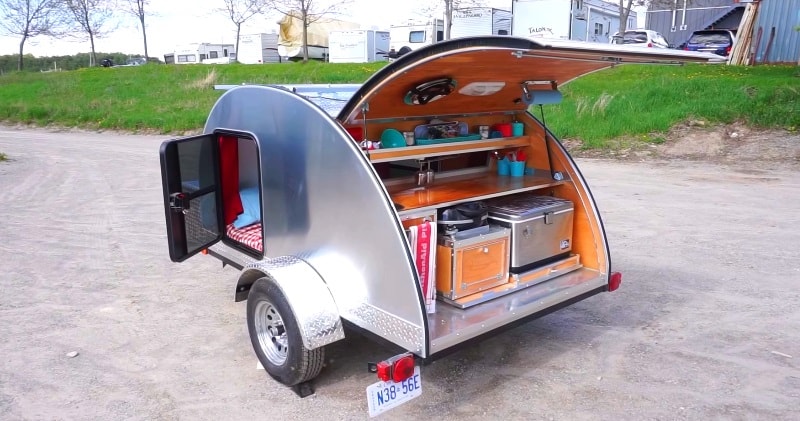 source/image: Exploring Alternatives
The interior is cozy and comfortable and has ventilation from the side door screens, and the screen at the back to keep fresh air flowing in. In the back of the trailer, there's a full kitchen with a sink, cooler, dishes & cutlery, a cooking element, kettle, and more.
These mini RV trailers are so lightweight that they can be pulled with most small cars which is pretty neat because not everyone has a big truck or SUV to tow a camper behind them.
Advertisement
While most people would probably be interested in a teardrop trailer for their vintage cachet, or for shorter camping trips, Mat and I had fun imagining if we'd be able to live in a small space like this for an extended period of time and I think we could probably make it work for a few months at least.