"Our story, from the inspiration for Veemo to our future plans!If you work, live, or play in the city and want flexible personal transportation without the usual torment of urban travel, Our Veemo electric-bicycle sharing service liberates you from traffic congestion, the need to have a driver's licence, inactivity, exposure to the elements, and the cost of operating a car."//VeloMetro Mobility Inc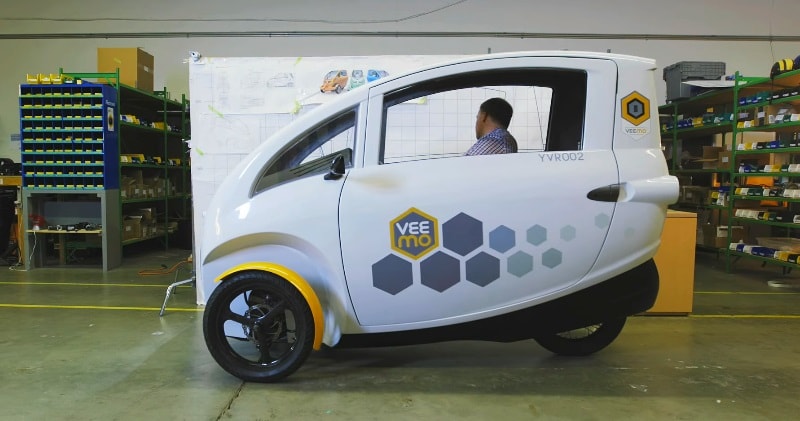 source/image: VeloMetro Mobility Inc
A patented pedal-electric drivetrain is only part of the advanced engineering that make Veemo velomobiles special. Specifically designed for shared use, Veemo velomobiles are easily accessible through a simple smartphone app that can reserve vehicles and manage trips.
The Veemo is technically classified as bicycles, not cars, so no license or registration are necessary to drive one, and are limited to about 32 kph, which may also help widen their appeal to non-drivers. The Veemo are said to have a range of about 100 km per charge.
Advertisement
Veemo is enclosed by a light-weight composite body which complements the other safety features of the design. Further car-like elements include automatic smart control locks, daytime and nighttime lighting, and indicators. Regenerative braking and a rooftop solar panel extend the vehicle range by up to 20 km per day.