Smart Bolts patented Visual Indication System™ turns from red to black as you tighten the bolt. SmartBolts give you peace of mind because you know your bolts are doing their job.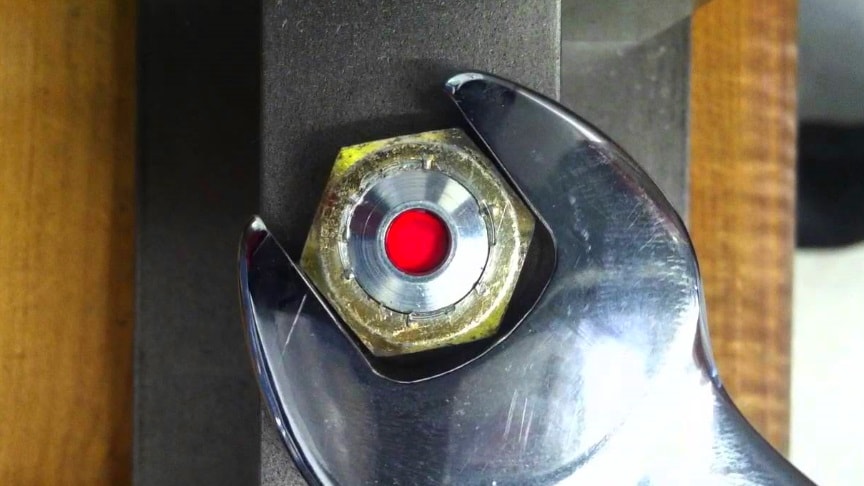 source/image: SmartBolts
The Visual Indication System is a method of measuring bolt tension that is embedded in every SmartBolt. This technology uses color to indicate tension. Changes in color are proportional to bolt stretch, ensuring accurate and reliable measurements.
Bolt clamp tension changes of 5% or less are discernable by color changing indicator, which has no moving parts and operates entirely by elastic flexure and fluid migration.Bolt is resistant to degradation from severe vibration levels.
Advertisement
SmartBolts are available in a range of sizes, going all the way up to 2.2 inches in diameter for industrial usage in fields like mining. In fact, the largest ones weigh a whopping 25 pounds each.While they might be overkill for some applications, it's clear that bolts with built-in visual indicators could offer a major safety boost for things like infrastructure and, roller coasters.