Mark was inspired to build a tiny house after being introduced to the concept by his daughter. Looking for a simpler way of life with a smaller footprint after retiring from a high stress career, Mark has build a simple, yet beautiful home for himself, where all his basic needs are met with comfort.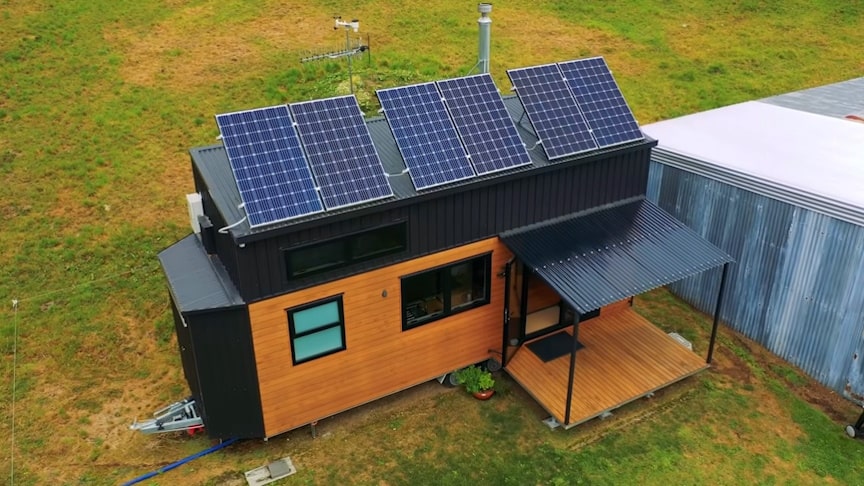 source.image: Living Big In A Tiny House
This spectacular high-spec tiny house is designed to be totally off-the-grid and is absolutely packed full of brilliant design features. Built by owner Mark, this DIY, handcrafted home has been incredibly well designed and constructed using top quality materials.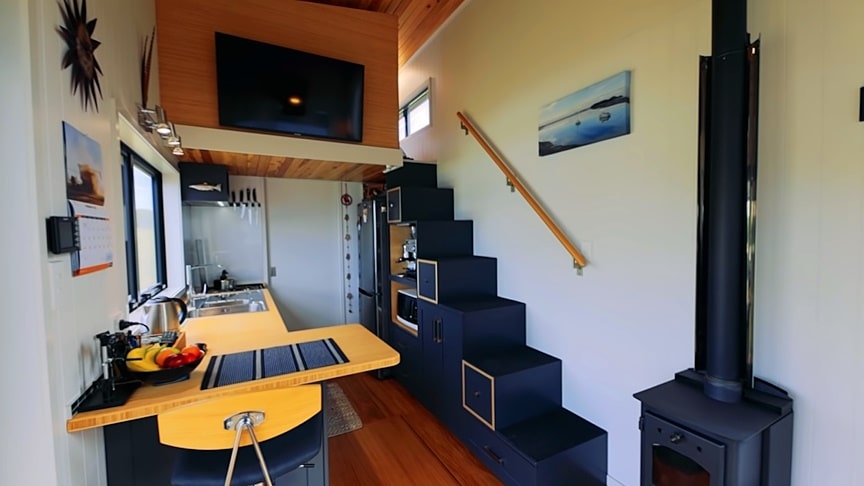 source.image: Living Big In A Tiny House
An impressive solar system with great battery storage power the off-grid tiny home, which is also set-up for rain water collection. The high-quality solar system with ample power enables his home to be powered year round but also has the safety of a back-up generator.
Advertisement
Here in this home, Mark has thought thoroughly about the design and construction, ensuring that each and every inch of the space has been well utilised, with clever storage solutions and eye-catching features.
He has found himself in a wonderful position, working part-time on a farm where he is also able to park his home. Thanks to his new part-time job, and his tiny house, he now has much more time to enjoy his hobbies and getting out into nature!