Meet Valerie as she gives us a tour of her show-stopping truck camper that she lives in full time with her adorable co-pilot, Diesel. After retiring from the navy, Valerie decided that she wanted to travel the world before she settled into one place.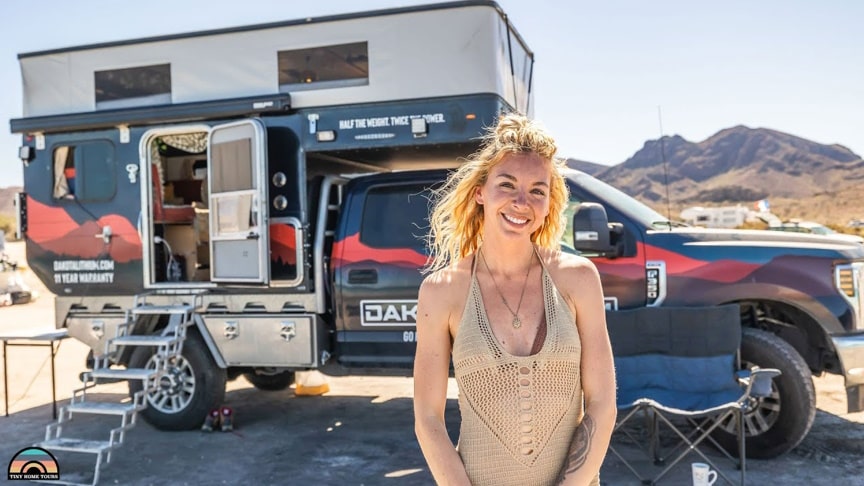 source/image: Tiny Home Tours
She originally bought a mini trailer to tow around, but was eventually offered a job as the sales & marketing representative for Dakota Lithium, who gifted her this custom trailer to reside in. She now tours the country full time, exploring landmarks & stopping by trade shows to represent the Dakota Lithium brand. Watch the video from Tiny Home Tours:
Her camper is equipped with a fixed dinette that can transform into an extra bed, cassette toilet, mini refrigerator, an indoor/outdoor shower, two burner stove, queen size bed, plus an abundant amount of storage both inside & out.
Advertisement
In addition to having a great layout, this camper comes loaded with 680 amp hours of Dakota Lithium batteries. This massive battery bank allows her to be off grid for three weeks at a time, giving her the ability to live out her traveling dreams.