Meet Dakota, a solo woman traveler who lives full-time in her adorable "little rig" truck camper. When Dakota decided to live nomadically, she knew she wanted to be able to utilize the truck she already owned instead of purchasing a new van to convert.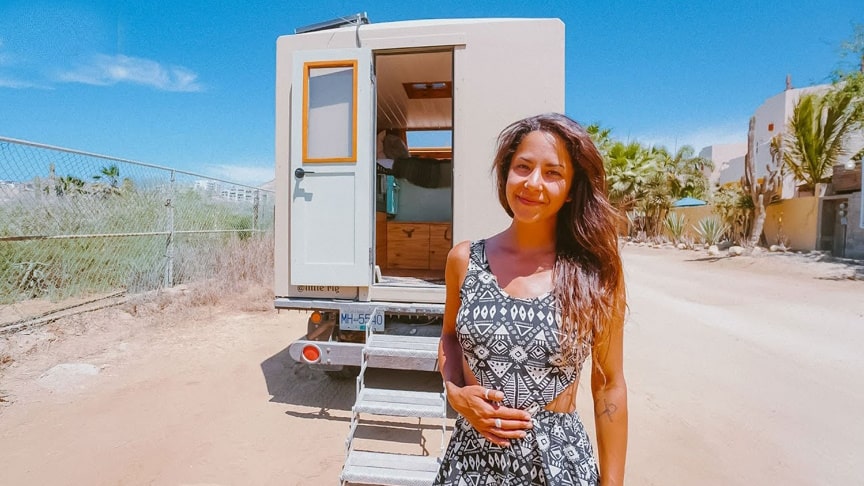 Dakota loved the freedom that converting an empty camper shell had when designing a layout that fit her specific needs. Her rig features a fixed queen bed, a massive countertop space, a bench seat, and a cooler to store her produce.
She did everything in this rig herself with the help of her brother, including upholstering her couch!
Advertisement
Dakota loves fishing and living off the land, which allows her to feel comfortable in her beautiful yet simple home. She says that nothing compares to the satisfaction of creating it yourself.