STELLAR is a solar-powered electric scooter designed to cover short and medium distances in urban environments.The scooter was created by Indonesian designer Fajar Ismail.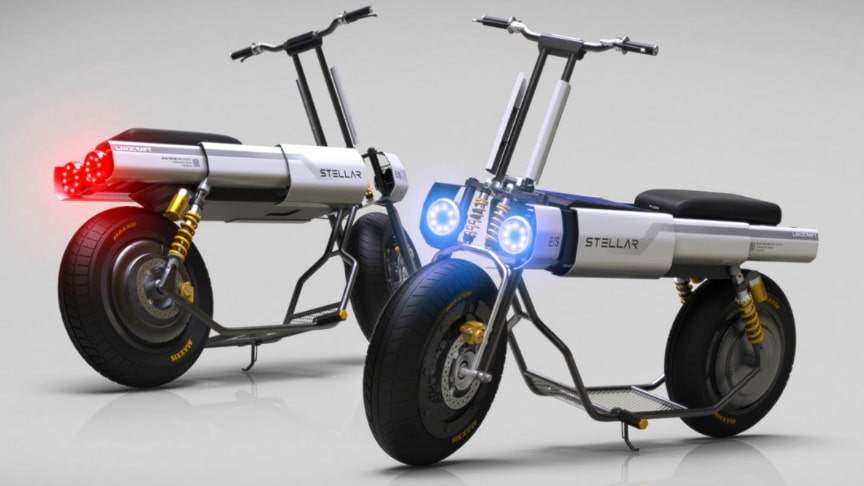 source/image: behance/Fajar Ismail
STELLAR is a stylish, electric scooter that offers an eco-friendly transportation option for the urban commuter.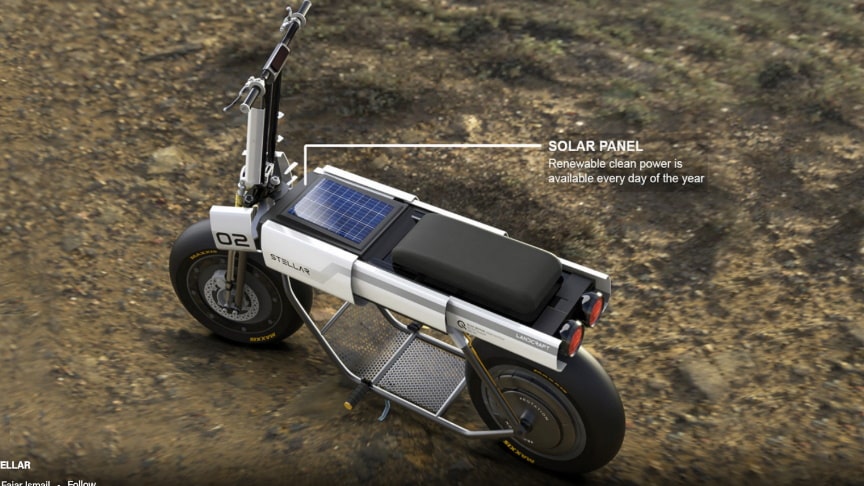 source/image: behance/Fajar Ismail
Inspired by spacecraft—both real and fictional—STELLAR features a layered geometry and a lightweight metallic body made from bent aluminum sheets.
Advertisement
Additional specs include a dual springer fork, a headlamp cover, a springer seat, and digital gauges. A small solar panel serves as an additional charging system, the scooter will benefit the maximum from the limitless sun's energy in tropical regions.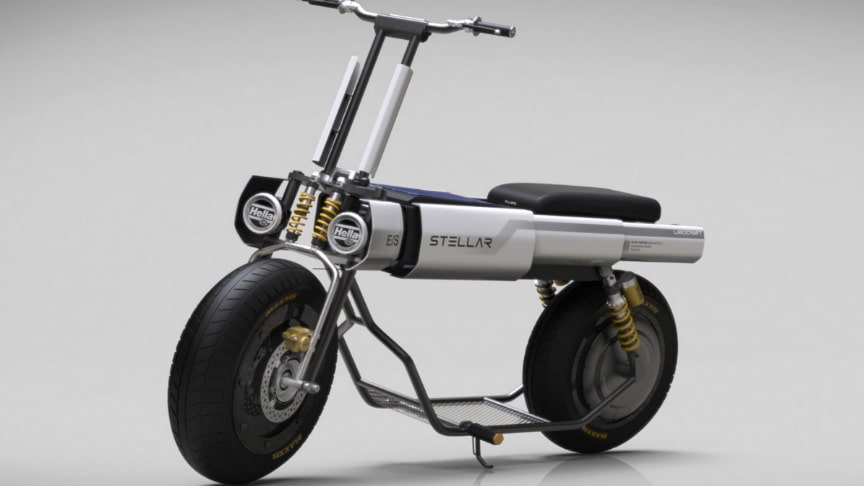 source/image: behance/Fajar Ismail
Ismail says the design is ideal for tropical areas corresponding to south east Asia, which receives sufficient daylight every single day to hold the 240 Wh battery topped up.The rider also gets a more futuristic riding experience thanks to the digital instrument gauge at the front./behance/Fajar Ismail