The Stealth Pan/Tilt Trackbot (SPTT) is a portable robot designed for the security, surveillance, law-enforcement, tactical and inspection industries.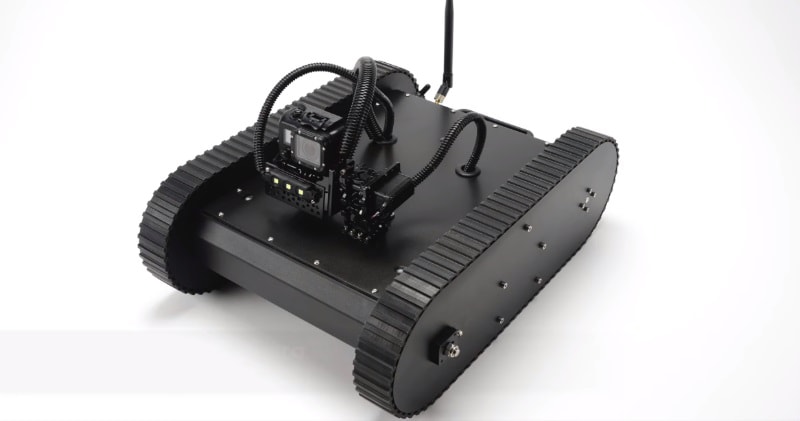 source/image: www.Inspectorbots.com
The SPTT is a ruggedized platform with a HD (high definition) camera, an all-aluminum shell and the ability to turn on a dime. This is a Tele-operated, Wireless, Robotic System. It is a FPV-UGV (First Person Video, Unmanned Ground Vehicle).
This Aircraft-Grade Aluminum, Electric, Rechargeable, UGV is designed for a wide variety of applications including: Law Enforcement, Industrial and Pipe Inspections, First Responders, EOD and Military applications.
Advertisement
You can charge the Trackbot in the field with your own vehicles' 12 volt battery. The Trackbot is perfect for confined spaces or remote operations. It is Lightweight Under 10 Lbs!