Squad Mobility, a Netherlands-based company, has developed a unique approach to electric vehicles with the creation of its Solar City Car. This small, light electric vehicle is designed to be a Low-Speed Vehicle in America, but features a strong roll cage, three-point safety belts, and a full crash structure for added safety.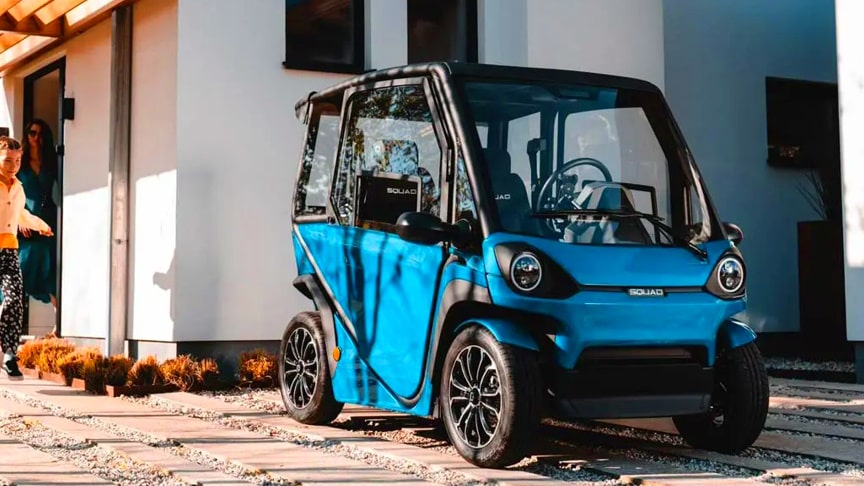 Measuring just 6.6 feet long and 3.9 feet wide, the compact size is perfect for navigating busy city streets and easy parking. Despite its small exterior, the interior is surprisingly spacious with room for two tall adults and luggage, and even includes a dashboard that doubles as a small desk with room for a laptop.
The car also includes cupholders and a USB charger for added convenience. Additionally, the Squad car is affordable, with a price tag of $6,250 and the option to pre-order on the Squad Mobility website.
Advertisement
Furthermore, the car can be charged by a solar panel integrated into the roof and can get up to 62 miles of range with swappable, portable batteries. It is also designed to be part of a shared vehicle service for easy point A to point B transportation.