The Lockheed Martin SR-72, colloquially referred to as "Son of Blackbird",is an American hypersonic UAV concept intended for intelligence, surveillance and reconnaissance (ISR) proposed privately in 2013 by Lockheed Martin as a successor to the retired Lockheed SR-71 Blackbird. The company expected that an SR-72 test vehicle could fly by 2025.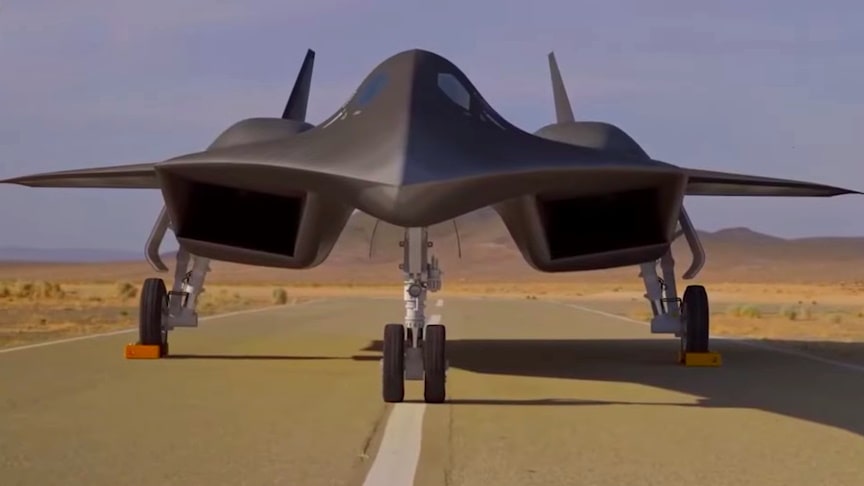 source/image: Future Machine Tech
Capable of reaching Mach 6, the aircraft will have technology that has never been seen before, and it is believed that it might not see the light of day until it is ready for mass production.Unconfirmed reports about the SR-72 date back to 2007, when various sources disclosed that Lockheed Martin was developing an airplane able to fly six times the speed of sound or Mach 6 6,400 km/h for the United States Air Force.
To attain its design speeds, Lockheed Martin has been collaborating with Aerojet Rocketdyne since 2006 on an appropriate engine.The SR-72 is envisioned with an air-breathing hypersonic propulsion system that has the ability to accelerate from standstill to Mach 6 using the same engine, making it about twice as fast as the SR-71.
Advertisement
The SR-72 is to be similar in size to the SR-71 at over 100 ft (30 m) long and have the same range, with entry into service by 2030. The SR-72 follows the US Air Force's hypersonic road map for developing a hypersonic strike weapon by 2020, and a penetrating ISR aircraft by 2030.