Her tiny home is beautifully built and perfectly designed to fit her lifestyle. Situated on an idyllic permaculture farm amongst the tropical forest, this really is an amazing place to call home.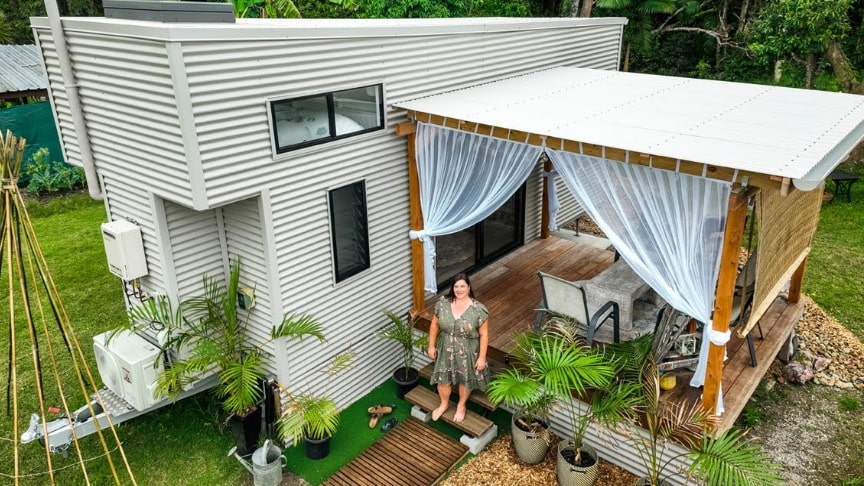 image: Living Big In A Tiny House
After losing her home and everything she owned in the Christchurch Earthquake of 2011, Vicki packed her bags and traveled to Australia where she built a whole new life for herself, including an amazing tiny house on wheels!
Losing her home and all of her possessions in the earthquake has encouraged Vicki to build a new life focused on the things that are truly important to her and focusing on happiness, not things.
Advertisement
There's a lot to love about this tiny house and the inspiring woman who built it.We hope you enjoy the tour of this stunning tiny house!