Starship robots are now delivering food, drinks, parcels and other items on corporate and academic campuses around the world. This new service allows staff the freedom to choose how and where to spend their time during the day.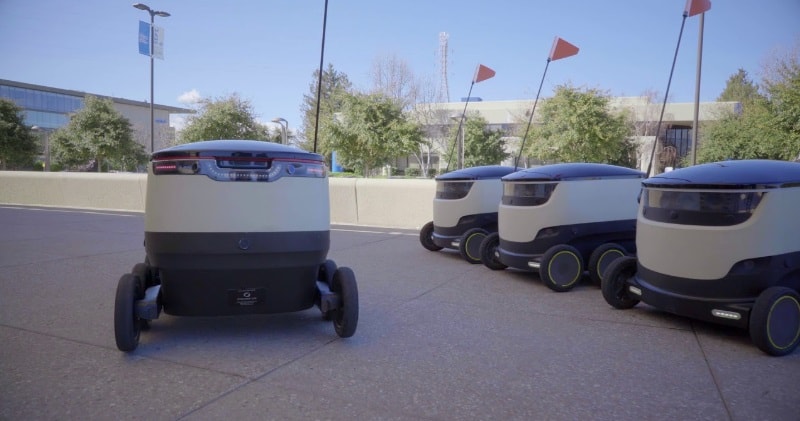 source/image: Starship Technologies
Starship's initiative is the first large scale deployment of autonomous delivery services, supporting campuses by implementing robots to assist in work and school environments.
The robots offer on-demand delivery anywhere on participating campuses via an app, offering employees the flexibility and convenience of having food delivery when and where they want, eliminating unwanted errands and waiting in line, or transporting items to and from other locations on campus.
Advertisement
Each robot has a sensor suite to enable it to drive autonomously, avoid obstacles and cross roads safely. The robot is locked during a delivery and has tracking to the nearest inch, cameras and alarms.pus Delivery Service With Robots!/Starship Technologies