Isaac & Polly met in Honduras while working as scuba diving instructors on short-term work visas.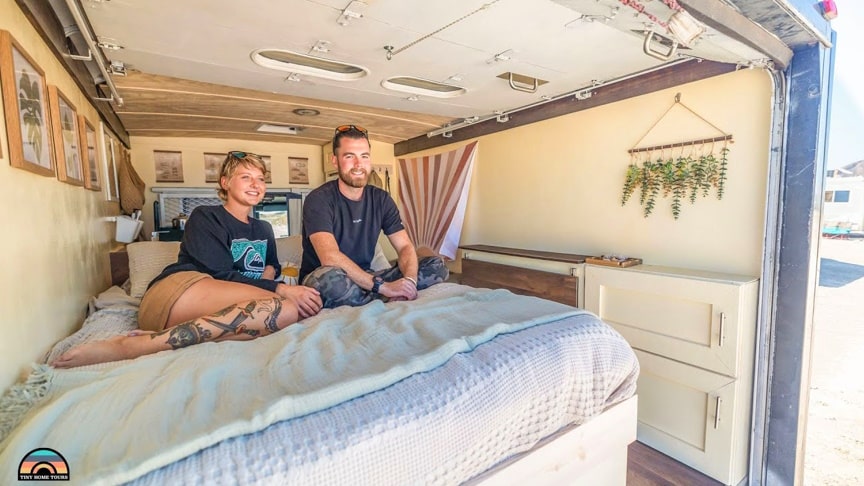 As their time in Honduras ended, they weren't ready to say goodbye to each other quite yet & decided to travel back to the U.S. to build out a box truck together.
Once they arrived in the U.S., they only had 90 days to find a van, build it out, & make it to the Mexican border before Isaac's visa ended.
Advertisement
Although they did the build quickly, this box truck turned out absolutely stunning. Their build features a kitchen, pop-up table, bench seat, & a double bed with storage underneath for all of their scuba diving gear.