The bus with a steam engine for 30 seats was converted from a Sentinel DG6P truck produced in 1931. After 30 years of operation, the truck was sent to a landfill in 1960, but two years later it was bought back, giving a second life to the car.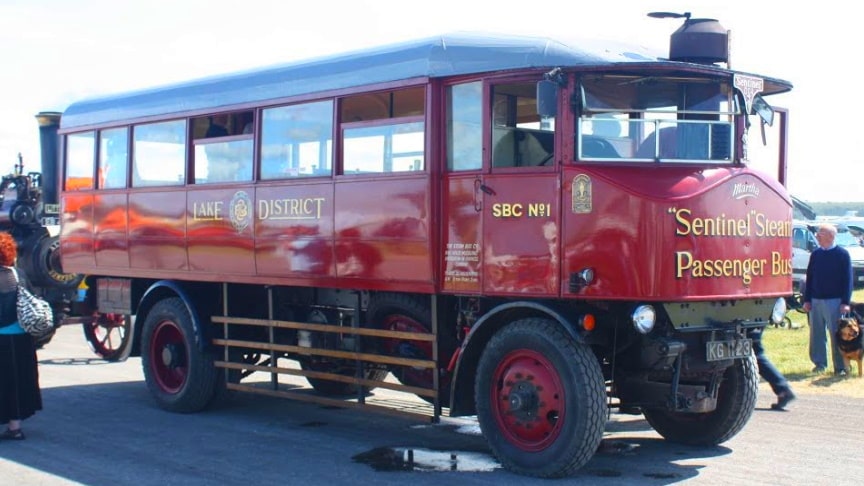 source/image: world of machines
Having passed all necessary technical checks of transport, the steam bus went on its first flight in 2006 to Whitby on the east coast of Britain. Later, Elizabeth was transferred to the city of Weston-Super-Mare
Elizabeth is equipped with a 2-cylinder double-action steam engine mounted under the chassis. Steam is provided by a vertical boiler inside the cabin. The boiler operates on coals, while the cabin is made separately from the passenger compartment, so that dust and vapors are minimized.
Advertisement
The rear wheels are driven by a chain, the box has two gears, one for normal road use and a lower gear for use on steep hills or when maneuvering.The only bus in the world with a steam engine.