The innovative tractor design is equipped with a real micro-engine.The tractor has a pleasant design, works well with graphite powder for lubricating the cylinder and without the presence of wind.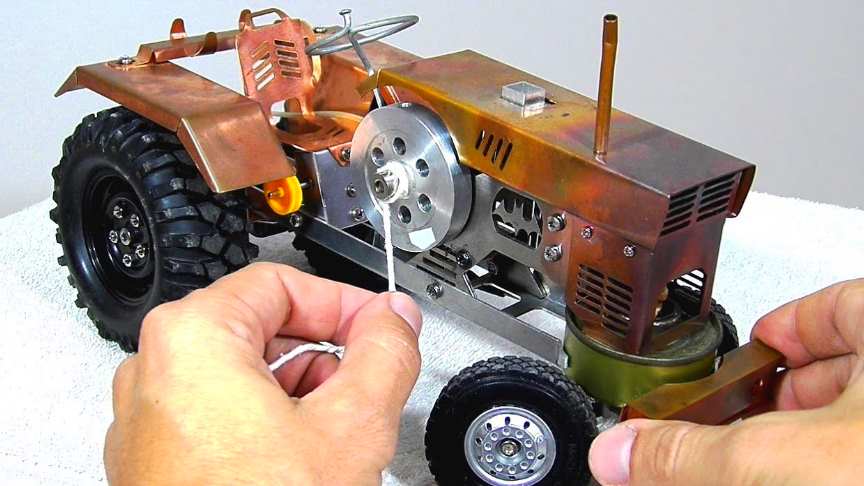 source/image(PrtSc): Manual do Motor Stirling 
It works with the reported restrictions, I do not recommend that it be tested on steep and steep slopes due to the low torque of the engine. The differential is relatively fragile, with possible breakage if subjected to exaggeration.
Working Principles:The tractor vacuum engine heat dissipation method is air-cooled, and the engine is cooled by natural cooling after the air contacts the surface of the heat sink.The closed cylinder should be filled with a certain volume of water.
Advertisement
When the liquid is heated for expansion and compressed by cold compression, it will generate power, so that the tractor can move.Made of metal material, the tractor has exquisite appearance and mechanical sense, strong and wear-resistant, long service life, precise production of advanced machinery and equipment, exquisite craftsmanship and high precision.
Item Name: Tractor Vacuum Engine
Material: Metal
Product Size: 18 x 8 x 12cm
Product Weight: 1100g