The Sukhoi Su-47 Berkut offered by Sukhoi in the early 1990s under the designation Su-37 during initial development, was an experimental supersonic jet fighter developed by the JSC Sukhoi Company. A distinguishing feature of the aircraft was its forward-swept wing that gave the aircraft excellent agility and maneuverability.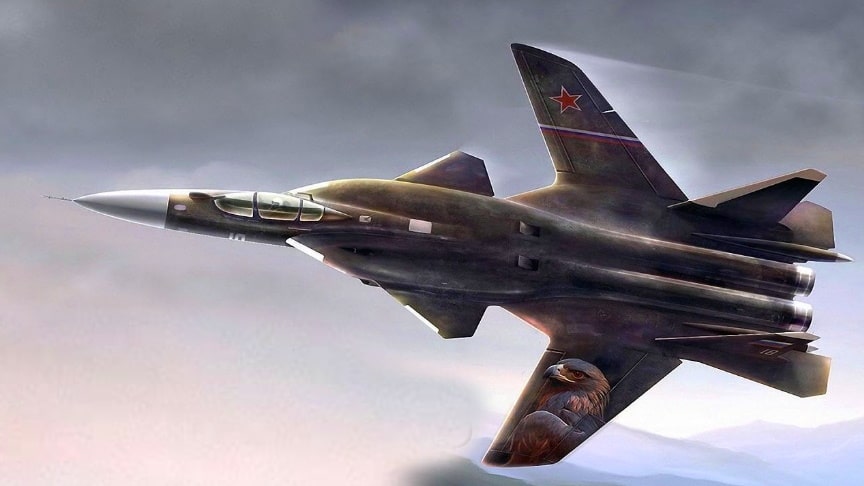 source/image(PrtSc): Found And Explained
While serial production of the type never materialized, the sole aircraft produced served as a technology demonstrator prototype for a number of advanced technologies later used in the 4.5 generation fighter Su-35 and current fifth-generation jet fighter Su-57.
The Su-47 is of similar dimensions to previous large Sukhoi fighters, such as the Su-35. To reduce development costs, the Su-47 borrowed the forward fuselage, vertical tails, and landing gear of the Su-27 family.
Advertisement
Nonetheless, the aircraft includes an internal weapons bay, and space set aside for an advanced radar.The plane was initially limited to Mach 1.6.
General characteristics
Crew: 1
Length: 22.6 m (74 ft 2 in)
Wingspan: 16.7 m (54 ft 9 in)
Height: 6.4 m (21 ft 0 in)
Wing area: 56 m2 (600 sq ft)
Airfoil: 5%
Gross weight: 25,670 kg (56,593 lb)
Max takeoff weight: 34,000 kg (74,957 lb)
Powerplant: 2 × Soloviev D-30F6 afterburning turbofan engines